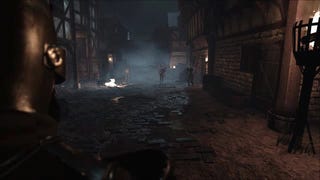 Ghosts 'n Goblins sure looks grim as a current-gen game. The shots are from a seven-week, eight-person student project where the goal was to "recreate the classic game with a next-gen look in Unreal Engine 4." Well, they succeeded. The fruits of their labors, a two-minute video and five HD shots, are below.
UE4 - ''Ghosts'N Goblins'' [Unreal Engine Forums]
Dayshot is an image-based feature that runs every morning, showcasing some of the prettiest, funniest game-related screenshots and art we can find. Send us suggestions if you've got them.
Questions? Comments? Contact the author of this post at andras-AT-kotaku-DOT-com.