For years now, maid cafes have been popular in Japan's geek and gaming districts. Most of them are similar and staffed by frilly maids that speak in high-pitched voices. This cafe, however, has a cheeky twist.
Dubbed Cafe CC Ocha and located in Osaka's Nipponbashi, the cafe has an unusual option on the menu: Visitors can order an actual butt-kicking.
This is incredibly unusual in Japan. No wonder the cafe has been featured on several Japanese television shows, much to the surprise of viewers. Typically, at maid cafes, visitors can pay to play rock-paper-scissors with a maid or talk about their favorite anime or video game.
As noted by Twitter user S_RC_, here is how the cafe was recently introduced on TV:
G/O Media may get a commission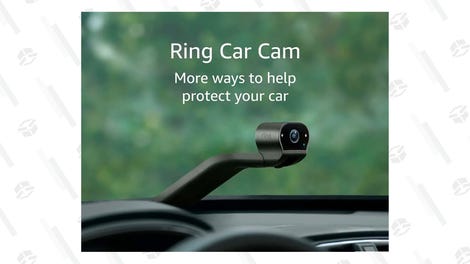 [Photo: S_RC_]
For 1,800 yen (US$15), one of the maids will get pissed at you, ask you to get on all fours and make say you're a perv and call you names.
[Photo: S_RC_]
The guy is saying, "I'm a total perv," while the cafe staffer is saying, "You're speaking Japanese, right?" In the clip, she told him to be a dog and say he was a hentai dude. Well, since dogs can't talk, she's getting more upset! It's part of the routine they do at this cafe.
[Photo: S_RC_]
She's saying, "You're so happy that everyone is looking at you, right?"
And then, the staffer will kick you in the butt. Apparently, the staff won't kick you that hard—at least according to actor and comedian Koji Higashino, who got got kicked on TV show Gobu Gobu (top GIF).
[Photo: ログ速]
"You're creepy!" she says. That certainly seems to be the point here!
And here's a photo to remember this by. As if you'd ever forget.
[Photo: toruntin]
The name of this order is the Ultra Tsundereder—you know, as in "tsundere," the anime archetype. This isn't the first maid cafe with frosty staff, mind you. This is the first maid cafe I've heard of with kicking.
And at this Osaka maid cafe, you can get kicked and taunted for $15. That service fee might hurt more than the actual kick!
最近のメイド喫茶やばない? [S_RC_]
Top GIF: Gobu Gobu
To contact the author of this post, write to bashcraftATkotaku.com or find him on Twitter @Brian_Ashcraft.
Kotaku East is your slice of Asian internet culture, bringing you the latest talking points from Japan, Korea, China and beyond. Tune in every morning from 4am to 8am.