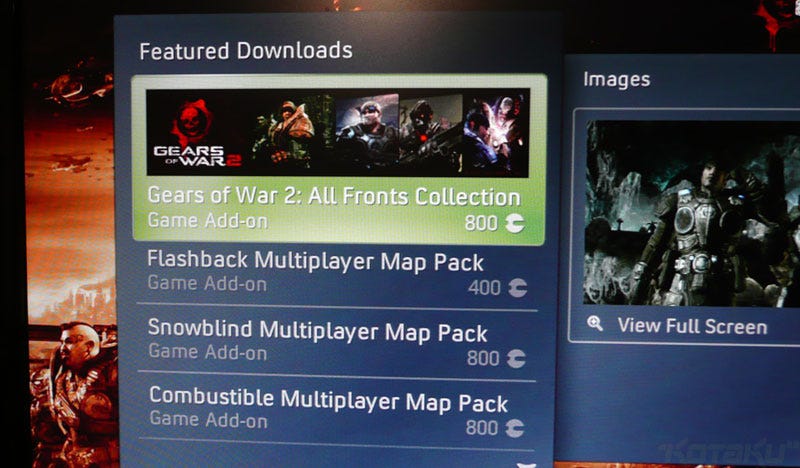 The latest piece of Gears of War 2 downloadable content - the "All Fronts" pack - wasn't supposed to be out until July 28. But for some reason, it's out now, and is available for half the price.
Yes, whether you buy the pack from Xbox.com or from the 360 dash itself, it doesn't matter, it's there, it's available, you can download it and (our readers tell us) you can play it, and you can do all that for only 800 MS Points, half the price it was originally advertised at.
If this is a marketing sneak attack from Microsoft, it's a welcome one. If it's a mistake, quick, download it now before they yank it off and jack the price back up.
UPDATE - And just like that, it's down. Guess it was a mistake after all. If you got in and got playing, congratulations! If not, well, tough cookies.
[thanks everyone who sent this in!]