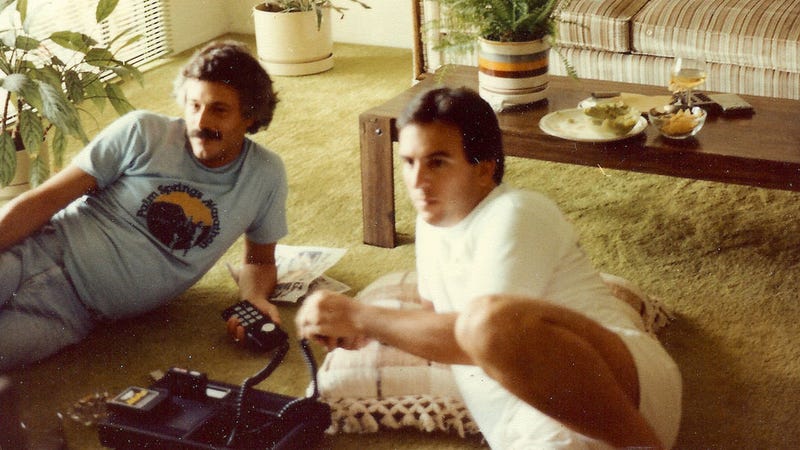 Total Recall
Total Recall is a look back at the history of video games through their characters, franchises, developers and trends.
These two photos, belonging to Richard Braunstein, are perfect. Just perfect.
Perfect because they capture what it was like playing games in the days before giant couches and giant TV sets. Perfect because these are two grown men playing video games in 1982, smashing stereotypes. And perfect because this is a photo of a Colecovision being used in the wild, before the great home console crash of 1983, making this the photographical equivalent of the Old Testament of video gaming.
Colecovision, 1982 [Flickr, via Retroist]