Attempts to stem used game sales at GameStop have just turned into a legal headache for the retailer who thrives on selling pre-owned video games. The company has just been hit with a lawsuit over "deceptive and misleading" sales practices.
According to a class action suit spotted by IGN, GameStop is being sued for "fraudulently, unfairly, unlawfully and deceptively [misleading] consumers at the time of their purchase to believe that the game comes with free downloadable content, when it fact, it does not." Basically, the suit is being filed over the fact that downloadable content—characters, maps, gameplay modes—are promised on the box, but are not available to second hand buyers, unbeknownst to those consumers.
The suit names games that feature prominent downloadable content designed to be used by the "original purchaser," such as Dragon Age: Origins, Battlefield: Bad Company 2 and Mass Effect 2, among others. All but one of the games mentioned in the suit are published or distributed by Electronic Arts, which is leading the charge against used game sales with its "Project Ten Dollar" initiative, which now seems more successful than ever in the fight against used game sales.
The plaintiff in the case, James Collins, argues that the problem was compounded by GameStop's limited window in which it will accept returns on games. In short, Collins felt screwed by the promise of downloadable quests, which ultimately cost him an extra $15, and his inability to get his $54.99 back.
G/O Media may get a commission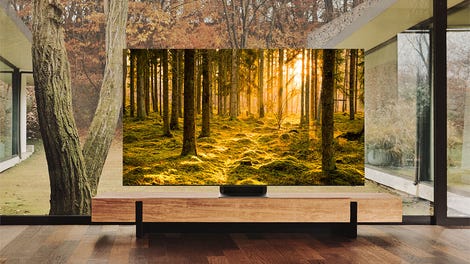 Up to 40% off
Samsung Smart TVs
A copy of the suit can be read at IGN.