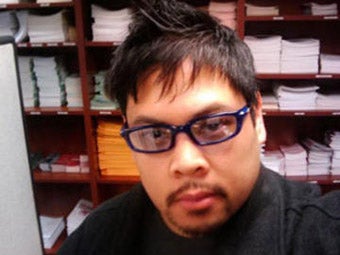 Former game journalist Jason Montes, 33 years-old, and his estranged spouse, 25, were found dead by police on January 11. He is suspected in this apparent murder suicide.
The bodies were found at the home of his wife Serena Montes. Police reported that a man in the area had threatened suicide, and when they arrived on the scene, they discovered Montes killed by a gunshot and his wife fatally wounded. She later died at Muir Medical Center in Walnut Creek, east of Oakland and Berkley.
The gun belonged to Montes' father.
Montes and his wife, a pastry chef, married in 2007 after meeting online. They had been separated for the past year.
According to website EDGE, Montes worked for publication Ultra Game Players in the mid-1990s, before going on to IGN and The Official PlayStation Magazine at Ziff-Davis. He also worked in marketing for Hudsonsoft and had been pursuing a career in web design and animation. Montes recently filed for bankruptcy.