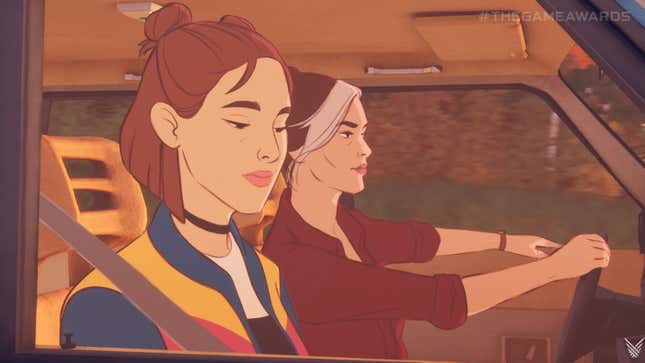 Almost two years after Gone Home developer Fullbright was in the news following a report alleging co-founder Steve Gaynor made the studio a toxic cesspool of bullying and harassment, the studio known as Fullbright is officially no longer developing Open Roads.

The Top Ten Most Played Games On Steam Deck: February 2023 Edition
Gaynor, who stepped away from his management position for a strictly writer role in 2021 shortly before Polygon's original report went live, posted a blog about the situation on Friday, May 12. Gaynor starts by saying he used the last two years to "reflect and reconsider" his working relationship with the Fullbright team but also says the studio is no longer developing and representing Open Roads moving forward, with publisher Annapurna Interactive taking over the front-facing side of marketing. However, Gaynor's post doesn't make the circumstances around the split entirely clear, so we don't know if this shakeup was amicable or decided by one party or the other. We've reached out to Annapurna for comment and will update the story if we hear back.
"[A]fter a great deal of consideration, it's just no longer Fullbright's place to represent Open Roads publicly going forward; it will be credited to "The Open Roads Team" at launch and won't be covered further here," Gaynor writes. "As much as I wish the game the best when it does come out, if you joined this newsletter hoping for fresh info on Open Roads, you should do yourself a favor and sign up for the Annapurna newsletter on that front. They've got you covered."
Gaynor goes on to say he was "unhappy" in his managerial role and said that factored into his behavior toward employees at Fullbright. Despite this, he still is working on a solo project under the company name.
Open Roads is a narrative adventure game about a road trip with a mother and daughter that began development in 2019 and was originally projected to launch in 2021. Now it's been two years since that initial window, and it sounds like turmoil at Fullbright hasn't helped its extended delay.
Fullbright rose to prominence in 2013 when it released Gone Home, one of the surprise hits of the year, praised for its writing, environmental storytelling, and the queer romance at it center. The studio went on to release Tacoma in 2017.