You had your Pokémons and your Fire Emblems and your (really, really good) new Kirby game, but the games I most enjoyed playing on my 3DS this year were smaller, less hyped oddities. Do you like weird, great games? Here are some of my favorites from this year:

Pocket Card Jockey
From Game Freak, the studio behind Pokémon, we got a game that combines solitaire, horse-racing and horse-breeding. Pocket Card Jockey has a comically macabre story: you play as a guy who dies and comes back to life to win races by leveraging the thing he is good at in life, playing solitaire.
G/O Media may get a commission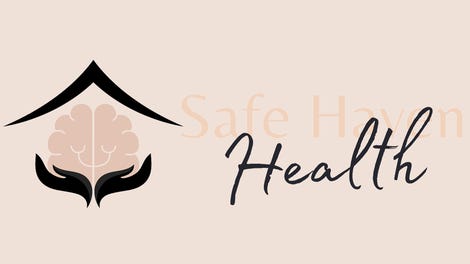 Addiction counseling
Safe Haven Health
The gameplay is strategic and shockingly deep. Races play out as a series of solitaire games that you flip through as quickly and effectively as possible. The faster you go and the fewer cards you leave behind, the more energy your horse gains. Some hands of solitaire represent your horse taking a turn on the track. Others are straightaways.
Between hands of solitaire, you can draw a line on the 3DS' touch screen to move your horse into a better position on the track, trying to intercept power-boosting cards while staying in the proper galloping sweet-spot.
The closer to the green zone you race, the more cards in the next round of solitaire. That will make the next solitaire hand harder but potentially more lucrative. The further into the red zone you go, the fewer cards in the hand but the harder it'll be to gain energy.
You bring your horse through a season of races as an old man gives you weird pep talks and as you face off with cartoonish enemy jockeys. Eventually your horse will retire, at which point you can try to breed to get a better horse and start the cycle again. It's all absurd and amazing.
It's $7, download-only and has a demo. More details here.
---
Gotta Protectors
This game is part tower-defense, part action game and part throwback to any top-down adventure you may have loved if you had a Nintendo Entertainment System.

Across about 100 maps (plus DLC), you'll be taking a hero from one increasingly frenetic map after the next, hacking through hundreds of enemy sprites along the way. In each map you're expected to guard a princess and protect a castle, while leveling up your hero, killing hundreds of enemies and then sitting through some post-match jokes. Some levels are all hack-and-slash. Others use locked doors and teleportation gates to feel more like puzzles. All involve heaps of old-school sprites and very enjoyable action.
How can you not like a game that starts by giving you the option to blow on the game's virtual cartridge?
Gotta Protectors is $13 and download-only. More info here.
---
Picross 3D Round 2
This is Nintendo's best puzzle series, back in 3D. The numbers you see on each row of cubes are clues that you use to determine which blocks to chip away. Chip well and you'll discover the shape within. Some puzzles are easy, some are hard. In a cool tweak to traditional puzzle game difficulty settings, you can make even the easiest puzzles harder by forcing the game to give you fewer numerical clues.
There are well over 100 puzzles, but, unfortunately, the ones based on classic Nintendo characters are locked off unless you have the corresponding Amiibo. Other than that, this game is terrific.

Picross 3D Round Two is $30, download-only and has a demo. More info here.
---
Rhythm Heaven Megamix
This is a combo pack of rhythm-based mini-games for older Rhythm Heaven releases, with a bunch of new ones added in. There's also a weird turnip-Pachinko game, some odd mini-game toys, and a dog barista who just wants to chat. Basically, this is Nintendo at its weirdest.

The main draw of Megamix are the rhythm mini-games which all involve tapping and pressing the 3DS' buttons in rhythm with the game's eclectic soundtrack as different comical scenes play out. Each mini-game is rendered in a distinct art style, complete with custom title screens and different silly endings based on how well you do. You've got rhythm games that involve lumberjack bears cutting wood, the marching of hundreds of birds, a samurai who slices demons while riding a skateboard, the translation of an alien's speech to humanity and more.
Here's some video of me playing the game, so you see and hear what a wonderfully odd and enjoyable game it is. I hit some notes well and miss others, so you'll get a sense of what the game is asking of its players:
Rhythm Heaven Megamix costs $30, is download-only and has a demo. More info here.
---
Ninja Launcher
This is one of Nintendo's more recent StreetPass games, purchasable from within the 3DS' StreetPass plaza. Believe it or not, you play as a naked version of your Mii.
The goal is to launch yourself out of a cannon, intercepting clothes and weapons in mid-air and then using your gear to defend and attack an enemy at the end of your cannon shot. The more people you StreetPass with, the better the gear you can intercept. The better your gear, the more damage you'll do as you proceed with your quest.

It takes about a minute to play per session and is very odd. It's great, too!
Ninja Launcher is purchaseble in the Mii Plaza for $3 or bundled with some other good StreetPass games for $9. More info here.
---
Folks, if it's not clear, I like my 3DS games to be weird and hope you feel the same way. If I've missed other oddball greats from 2016, let me and the rest of the readers know. And, yes, I know about Boxboxboy. That's another 2016 weirdo winner.