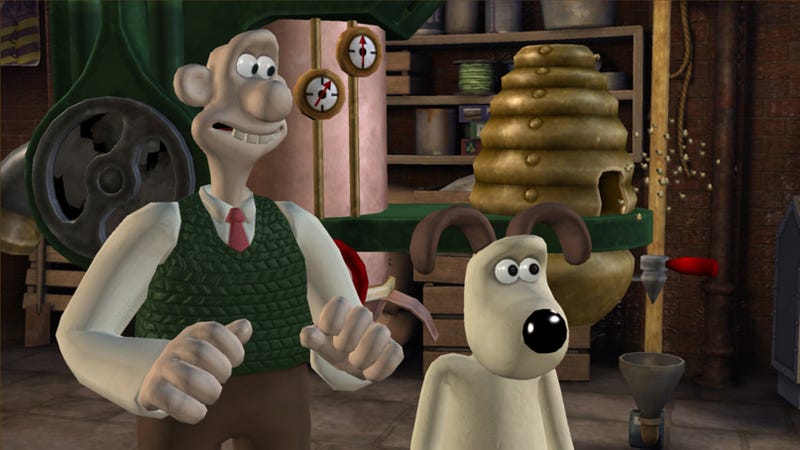 The plasticine engineering duo come to life again as Telltale releases the first in-game screenshots of their latest episodic adventure series, Wallace & Gromit's Grand Adventure.
While at first the graphics for the PC adventure series might not seem all that impressive, when you get up close with some of the screenshots below you can really see the lengths that Telltale is going to in order to preserve the clay feel of the source material. Check out the squirrel pic for an excellent example of the molded clay textures, complete with a fingerprint on top of his little squirrel tail.
Nothing new to report story-wise, but the screens certainly indicate that the series is in good hands with Telltale. No, that wasn't a modeling clay pun. You're imagining things.