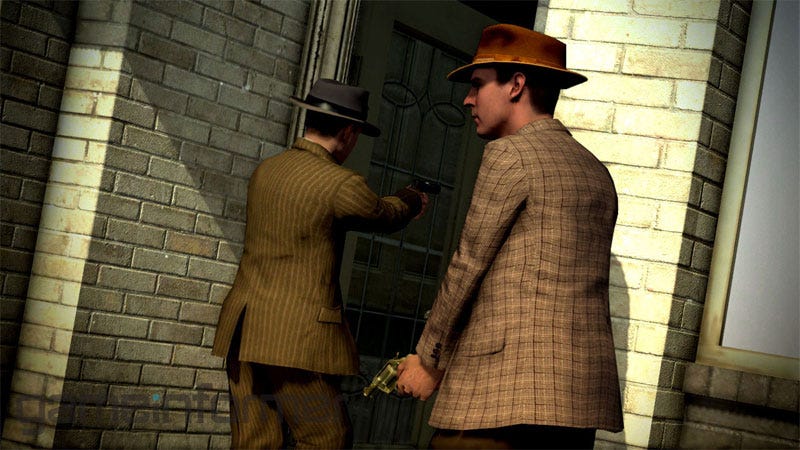 Team Bondi's detective adventure L.A. Noire is coming in 2010 and the first in-game screens to prove that it actually exists—enough to generate some screen shots—are finally here. Well, not here, but there.
Game Informer has the first real shots of the PlayStation 3 and Xbox 360 game from Rockstar and Team Bondi, a quintet of screens that are appropriately brown and dated. See Team Bondi's interpretation of driving in 1940s Los Angeles, their take on investigating a bloody pipe and their skill at rendering both plaid and pinstripes. Be ready to stock up on virtual monies to download new fedoras and bask in the wonder of Team Bondi's proprietary video game engine.
Everything you were hoping for? Let us know your thoughts in the comments.
Exclusive New L.A. Noire Screens [Game Informer]