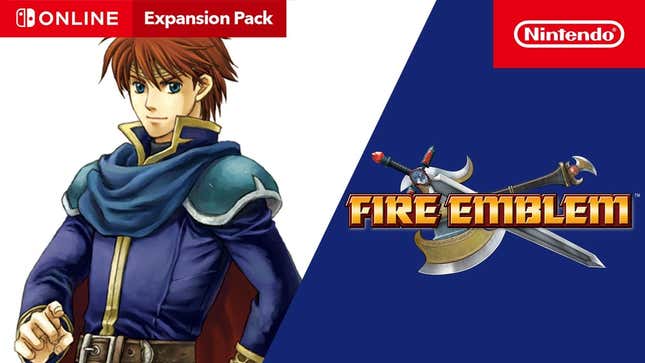 Nintendo has announced Fire Emblem: The Blazing Blade is coming to Nintendo Switch Online, and a lot of fans are probably feeling nostalgic about it because it was the first game in the tactical fantasy series to make its way to the west.

Because most English speakers hadn't played a Fire Emblem game prior to the Game Boy Advance game's launch in 2003, The Blazing Blade is widely known as simply Fire Emblem in a lot of territories outside of Japan. The NSO release follows this naming convention and is simply called Fire Emblem. While it is one of the earliest Fire Emblem experiences for people outside of Japan, it didn't launch in those territories until after Super Smash Bros. Melee, which included Marth and Roy as playable characters. So fans had been eager and waiting for a taste of the tactical RPG series by the time Blazing Blade launched. Unfortunately, Roy and Marth weren't in the game. Fans outside of Japan would have to wait until 2020 to play the original Fire Emblem: Shadow Dragon and the Blade of Light.
Fire Emblem will be available to Nintendo Switch Online subscribers on June 23. Check out the trailer below:
Fire Emblem is in a bit of a weird place right now after Fire Emblem Engage came out this year to middling reception. Even Kotaku's review of the game wasn't particularly glowing, praising the mechanics but criticizing the lack of a real story and character-driven focus similar to Three Houses. That game felt like a real renaissance moment for the series, where Engage doesn't feel like it left the same mark on the franchise. The real problem is it wouldn't let me marry Vander, though. How dare you flaunt a bearded man over 40 in front of me and not let me give him a little kiss, Intelligent Systems?