Overwatch League matches are played across four maps, and usually, the result is a win or loss in those four maps. More often than not it's a 4-0 sweep, or a decisive 3-1. You can even tie on certain maps, leading to score lines like week 1's Dallas v. Seoul game that ended 2-1. But every now and then, a game goes to map five, as OWL matches don't end in ties.

That was the case in last night's thrilling Los Angeles-Los Angeles match between the Valiant and the Gladiators, which came down to a winner-take-all final point. The Gladiators came out swinging with a 2-0 start, but the Valiant battled back and took it to a fifth map at 2-2, threatening to pull off a reverse sweep.
The teams went to Lijiang Tower, a control map where each team would have to win two rounds to take it home. Joao Pedro "Hydration" Veloso de Goes Telles soared high as Pharrah, landing a clutch push off the side of the map, referred to by Overwatch heads as a "boop." While Mercy can revive heroes, she can't save those who go tumbling into bottomless pits, and so Telles significantly deterred the Valiant's desperate push to retake the point.


The Valiant eventually secured the point and came out ahead 1-0, but on the next round, the Gladiators fired back. Despite losing Jun-Sung "Asher" Choi to the edge of the map—a lot of boops were happening this game—the tank trio of the Gladiators were able to push Valiant off at 99 percent and hold, forcing an extra map into its last possible round.
G/O Media may get a commission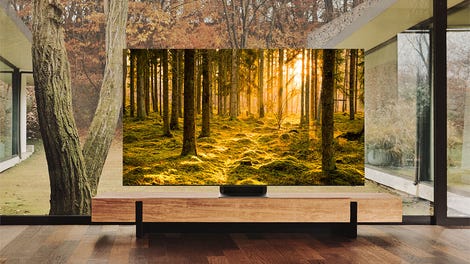 Up to 40% off
Samsung Smart TVs

At this point the match had gone on past two hours, into the next day for some parts of the US. With one point left to decide the match, Valiant took an early lead on the point percentage, but Gladiators contested over and over. When the meter filled to 99 and the overtime bar popped up, the Gladiators trickled onto the point one by one, desperately trying to wrest control away from the Valiant.

The boys in green emerge victorious after holding off the stream of Gladiators, crowning the Valiant as the top Los Angeles squad. Esports and its physical cousin have a lot of differences, but each can bask in the glow of a good overtime.