This past weekend, I transferred my six longboxes of comics from white cardboard longboxes to black, plastic ones. This was the one bit of protection I am giving to my comics collection, which is being moved—deep breath—to the basement.
Aside from the years I was in college, I've never lived far from my longboxes. They've always been stored on the same floor as my bedroom, in a closet or side room. It was like that when I was a kid in my parents' house. It's like that now in the condo I own with my wife in Brooklyn.
But these longboxes are an eyesore and an inconvenience in our relatively cramped domicile. Just as importantly, I've stopped buying physical comics. I now almost exclusively buy my comics digitally. So, with my collection no longer expanding… with the threat of more longboxes being needed now absent…I was recently able to step back and decide: okay, I don't need these things in my space anymore.
Let's be clear: I buy comics only to read them. I don't care how much they're worth. So I don't care if my comics are no longer in mint condition because they're going in the basement unbagged and unboarded, protected only by a longbox. I only care that they'll be further out of reach.
But let's also be honest: longboxes suck for those of us who like to read comics. They're no fun to flip through and certainly no fun to unstack as you search around for that one great series you want to re-read. Longboxes have none of the convenience of a bookshelf, which is where I put the comics I most love—the ones I have re-bought in collected form. For years, longboxes have been my comfort but they've actually been as much an obstacle to me reading a beloved old comic as having those comics stacked in the basement would be. Into the basement these boxes will go.
G/O Media may get a commission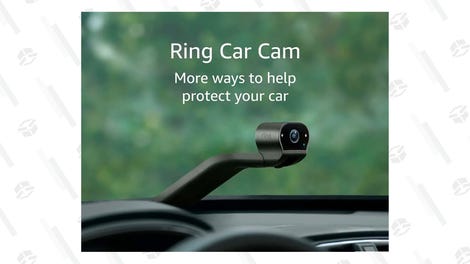 Here's the other thing that's important: I have six longboxes (another seven or so in my parents' hours); more than one full longbox is now duplicated on my iPad. Smartly or stupidly—take your pick—I've re-purchased that many of my own comics online in 99-cent sales, because I've decided that accessing my comics collection on my iPad is way easier than accessing them in my longboxes. The iPad is what I wished my longbox was—and I can fit the iPad in my bag! And in the back of an airplane seat! And on my nightstand!
I've recently reminisced about the comic stores I've shopped at. I'll want to always visit a comics shop, probably to buy graphic novels now that I don't buy individual comics issues anymore. But if I never have to see a new longbox again, I'll be delighted. I just hope the ones I've got hold up in the basement.