This week is the tenth anniversary of the PlayStation 2's launch in North America, and as part of the celebrations Sony rounded up a bunch of big-name developers and asked them what their favourite PS2 games were.
Don't worry, it's not just Sony or Sony BFF developers giving their thoughts; everyone from Ken Levine to Cliff Bleszinski to Warren Spector to Tim Schafer is sounding off, with some interesting - and unexpected - responses.
Each developer could provide three favourite games, in order of preference, but for the sake of brevity we'll only be including a selection of people's top choices. For the rest, head over to the PlayStation.Blog.
Tim Schafer (Psychonauts)
Katamari Damacy – "This game takes me into a crazy world that I never want to leave. Growing from the size of a mouse to the size of a planet is incredibly satisfying to me."
Ken Levine (BioShock)
Dark Cloud 2 - "It's Diablo meets Sim City meets Tiger Woods Golf meets Pokemon. If you can only afford one game in your life, this might be the one to pick up."
G/O Media may get a commission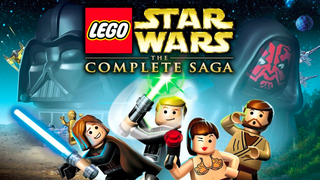 $10 or more
Humble Bundle - Starlight Bundle
Warren Spector (Deus Ex)
Ico – "For one thing, the vistas and screens it offers are gorgeous. And all that gorgeousness offers a window into a world that feels more real than almost any other in gaming history. You can FEEL the history, the depth of this world in a way no other game can match."
Cliff Bleszinski (Gears of War)
Grand Theft Auto: Vice City – "Took the bits that worked from GTAIII and polished the heck out of them."
Chet Faliszek (Left 4 Dead)
Grand Theft Auto: San Andreas - "This is my favorite of the series, if for no other reason than driving around town with my gang in a bus grabbing territory."
Todd Howard (Oblivion)
Grand Theft Auto III – "The mark of a truly great game is how many people try to recapture or emulate it and fail. There's a long line behind this one."
David Jaffe (God of War)
Ico - "Moody, emotional, and just an overall fantastic adventure. People go on and on about the artistry of this game but many forget what a great GAME-Y GAME it was: great puzzles, fun exploration, and a great, hook-y 'protect the girl' core mechanic make this one of my top 10 games of all time."
Game Developers List All-Time Favorite PS2 Games [PlayStation]
ps2 sony ico grandtheftauto news