The latest screens for the PSP version of Pangya: Fantasy Golf demonstrates how golf is a game for everyone, from goth girls to dragons to giant pandas.
Pangya: Fantasy Golf is one of those cutesy golf games that adds the adorable characters and dress-up opportunities sorely lacking in the real game of golf. Unless something truly amazing happens, the sport of golf usually isn't a very exciting spectator sport, save for those wired in a very particular way. If only the PGA would start allowing panda bears and dragons onto the field, or let the audience vote on what the golfers wear in between holes. Gold woul dbe the top-watched program on ESPN, E!, Bravo, and Animal Planet.
Pangya: Fantasy Golf is headed to the PSP this summer, courtesy of Tomy.
G/O Media may get a commission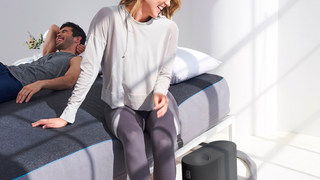 Eight Sleep Pod Cover