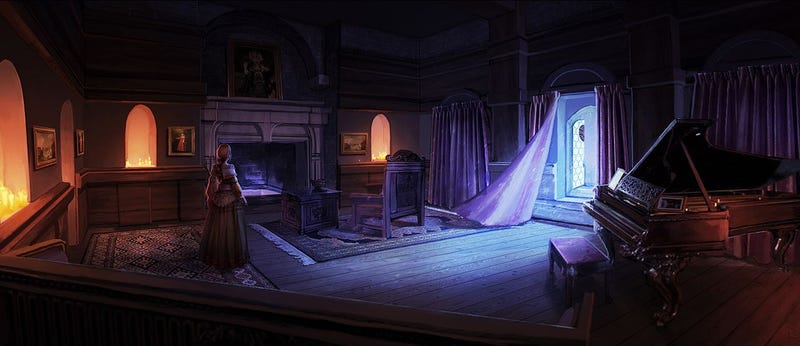 David Hayter might not be returning for the new Metal Gear Solid, but he will be lending his voice to Shadow of the Eternal's lead character. And, oh, hey! The spiritual successor to Eternal Darkness also has a new Kickstarter campaign.
Earlier this year, Eternals launched a crowdfunding campaign—only to later suspend it. The reason? "A host of new exciting opportunities that will make the game better than we envisioned," according to Precursor Games, the developers. This revamped crowdfunding campaign is supposed to have better financial tiers and "concrete goals" compared to the first. It also aims to give people weekly updates.
The new Kickstarter campaign hopes to fund a 8-10 hour action-adventure game "steeped in psychological horror" for PC and Wii U. The PS4 is currently listed as a stretch goal for the game.
Here's the pitch, in video form.
Earlier this year, there was controversy around Denis Dyack—chief creative officer of Precursor Games—after we wrote about the troubled development of Silicon Knight's X-Men: Destiny. Dyack did not originally give comment for the article, but later shared his views on the X-Men game publicly out of fear that the article on it was negatively impacting the Shadow of the Eternals first Kickstarter.
A month later, the development studio was put in the spotlight after developer Kenneth McCulloch faced child pornography chargers. McCulloch was then "no longer affiliated" with Precursor Games as a result.