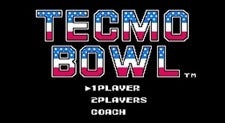 There have been rumors that Tecmo is bringing Tecmo Bowl to the PSN and Xbox LIVE Arcade with Tecmo Bowl Throwback. If you believe the ESRB, those rumors could be true.
The Entertainment Software Rating Board has a listing for Tecmo Bowl Throwback for the PlayStation 3 and Xbox 360. Here is the listing:
This is a top-down arcade-style football game in which players compete against teams around the country to become the "Tecmo Bowl Champion." Some of the football highlights are depicted in animated cutscenes (with better graphics); a few non-football highlights depict cheerleaders wearing low-cut tops while dancing. And a jumbotron screen displays a 2D swimsuit model with some exposed cleavage.
So not only football but a football game with exposed cleavage on a jumbotron. Sound about right.
Tecmo Bowl Throwback [ESRB via Siliconera]