Sometimes limitations lead to good things. Sometimes we're at our most expressive when we have to choose our words most carefully. Sometimes it's a good idea to review games using only emojis.
Emojis, the mostly-Apple-only emoticon collection now popular on iDevices and Mac OS, can be a goofy good time. There may be a limited number of faces, buildings, animals and objects, but it's actually possible to get pretty creative with them.
Case in point: This past weekend Wired's Laura Hudson and I started texting emoji reviews of a few games we'd been playing. I'm on the right, she's on the left:
(Don't worry, those emoji-reviews don't spoil anything about Amnesia: A Machine for Pigs or Gone Home.)
After sharing those, I looked around a bit and saw that about a week ago game designer Zoë Quinn did an emoji recap of Gone Home that was a bit more comprehensive (and serious) than Laura's. It does contain a recap of sorts for the story, though if you haven't played the game, you probably won't get it anyway.
G/O Media may get a commission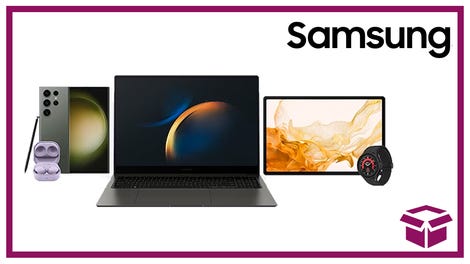 24 hour deals
Discover Samsung - Daily Deal
All this gave me the idea to post these and see what you guys could come up with. What else could we say about recent video games using only emojis?
How to make emojis: If you've got an iDevice, you should be able to access the emoji menu by following these instructions:
1. Settings > General > Keyboard

2. Select International Keyboards

3. Hit Add New Keyboard

4. Select Emoji
Then, while typing, you can hit the little "globe" icon down in the lower-left corner of your virtual keyboard and access the emoji keyboard. Write up a game review using those, then screenshot it and paste it in the comments below.
If you want to just use Mac OS, go to Edit > Special Characters in TextEdit or Mail and find the emoji list. To access Emojis on a droid, download Emoji Keyboard for Android from the Android Market. (I haven't used that app, but it looks to offer the same emojis as apple devices.) Those are the main ways I know of to generate emojis easily, though I'm sure there are more.
However you do it, you'll have to paste in an image of your emoji review below. Our site tech won't display emojis natively, as far as I know.
Okay. Everyone ready? Let's emoji-review some video games! If we get enough good ones, I'll assemble them for a gallery in the next couple of days. And if we don't get enough, hey, at least now you all know how to do Emojis.
To contact the author of this post, write to kirk@kotaku.com or find him on Twitter @kirkhamilton.