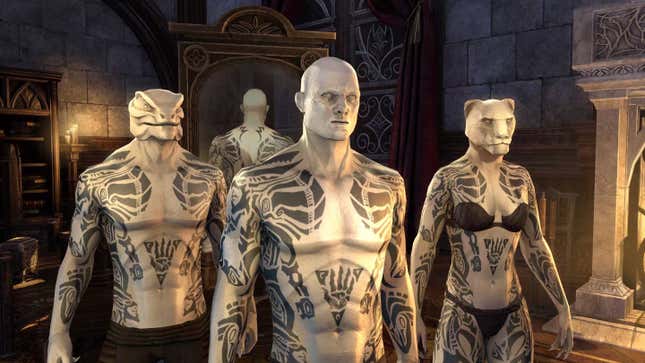 In July 2020, artist Relan Daevath drew a piece of Elder Scrolls Online fanart and posted it on their Tumblr account. Now, three years later, they've discovered that seemingly the exact piece has appeared in the game itself, only they had nothing to do with it.

Why The Hot New Redfall Gameplay Trailer Left Us Feeling Cold
Writing on Twitter, Daevath says:
19 jule 2020 i posted this #tesonline fanart on Tumblr. Now in 2023 I see my art… in ESO crown skin called MERCYMOTHER'S BODY ART (why Almalexia? It's Sotha Sil here) Do you see ANY difference? @TESOnline , hello. It's my art but I'm not even mentioned??
Here's the art as it was posted in 2020: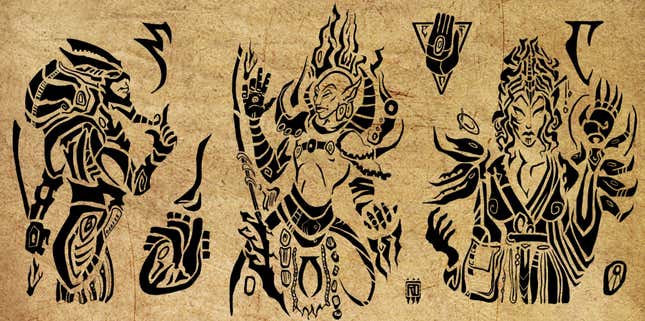 And here's a screenshot of the game from April 2023, showing a character skin called Mercymother's Body Art. If you look across the skin's shoulders you can see the face and head from the left of Daevath's art above, flipped and then mirrored across both sides: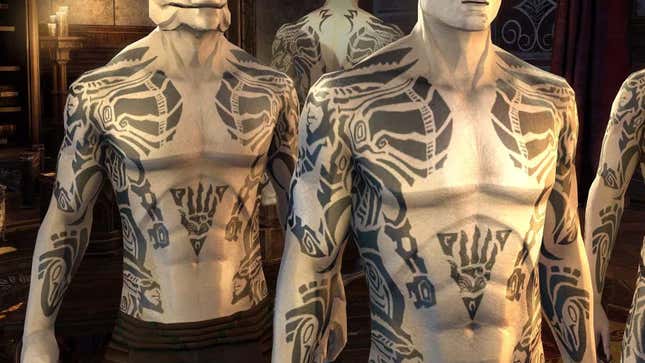 There's also a hand within a triangle, same as Daevath's art as well, though in the skin's case it's not as similar in appearance as the shoulder, which appears to be literally pasted from the 2020 fan art.
Daevath's tweet quickly gathered traction online, leading to a popular Reddit post, and as a result the developers of the game have been made aware and subsequently issued a statement which reads:
We are aware of the situation with the ESO Fan Artist. It was never our intention to include any community fan art without proper credit. We are in contact with the artist and will work with them to make sure that there is a proper resolution.
Hopefully that resolution includes at least an apology and a credit!