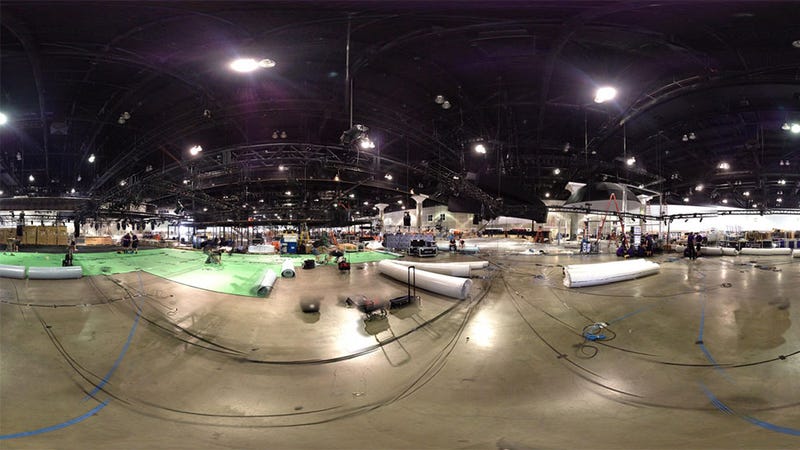 Gaming's biggest show doesn't kick off until next week, but expert teams of booth fairies and constructobots are already hard at work building E3's cavernous displays.
If only the real show was this spacious. Or quiet.
You can see an interactive 3D panorama of the floor below; squint and you can already imagine what each booth's secrets reveal (spoilers: PR staff and sweaty control pads).