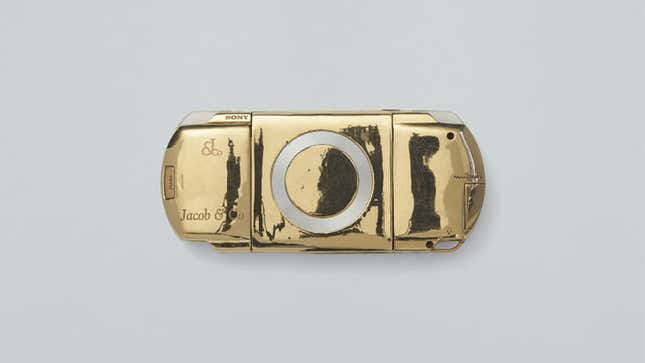 Hi, welcome, let's take a break from industry news and global doom and talk about a rap video and very, very expensive PlayStation Portable handheld.

In Eternights You Press R2 To Hold Hands Just Like IRL
Producer, rapper and anime enthusiast Pharrell Williams was, a very long time ago, slightly notable for owning a 14-karat gold Blackberry (I told you it was a very long time ago). In 2008, to keep the theme going, he bought a PSP and "commissioned a 14K gold PSP casing to replace the stock plastic".
This shinier, much heavier PSP (coming in at 660g vs a stock PSP's 280g) wasn't designed to just carry around in his pockets; to complement the extravagance of the handheld itself—which wasn't jewellery, he was still using it to play games on—Pharrell also had a custom Goyard case made up.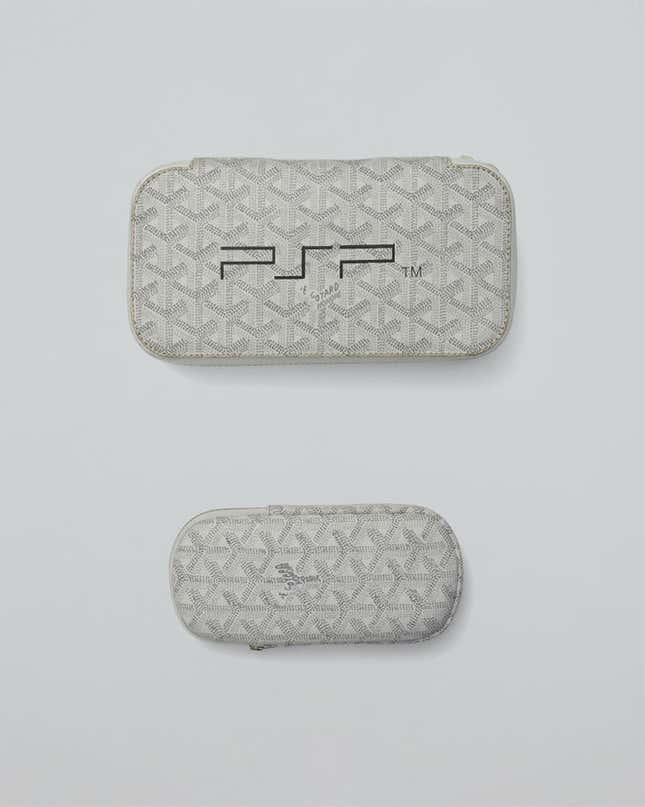 Why am I telling you this now, in 2023? Partly because I only just found out about it, and thought the idea of Pharrell Williams owning a golden PlayStation Portable is about the most "Last Days Of Rome" act of pre-GFC extravagance I can think of sharing on this website in a feature that's all about video game history.

I'm also telling you this in 2023 because that very same PSP just turned up in a new Drake video, after the Canadian rapper spent a few million bucks buying some of Pharrell's old stuff—mostly jewellery—at auction. The PSP is visible just a few seconds in, gets waved at the screen around 0:50 and gets very close to the camera at 1:29:
If you'd like to see more pics of the PSP, here's the auction listing (on Pharrell's own auction site), which shows that it sold last year for $19,375