While this weekend's Summit of Power rages on at the Beyond the Summit house, one factoid has been haunting me. During Thursday's events, Vineeth "ApologyMan" Meka was caught on camera, warming up his cereal milk in the microwave.
The Week In Games: Fishing For Mysteries And Gang Wars
Yes, that is correct. It's hot cereal.
The tech, according to ApologyMan, is to microwave your bowl of milk for 60 seconds, or a full minute, in the microwave. Then, you pour your cereal into it and enjoy what I can only imagine is like oatmeal but sadder.
This might be news to some, but ApologyMan has been doing this for years. In my search for answers to questions like "why," "how," and "where is God in all of this mess," I found AMA answers and mentions of the Molten Flakes cooking method dating back to 2015. Hot cereal is not a fad for ApologyMan, it's a lifestyle.
G/O Media may get a commission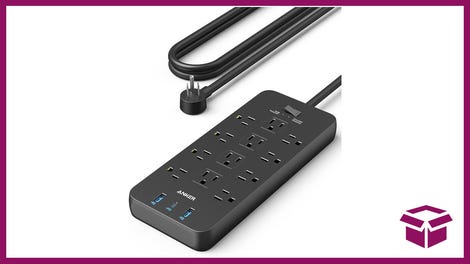 28% Off
Anker Power Strip Surge Protector
Side note, there are two reasons I really like Summit tournaments. The first is exactly what this clip demonstrates: a relaxed, Terrace House approach to an esports tournament where the players compete, but also joke, chat, and play other games like Jenga or Mafia. The second reason is Summit's well-made video segments, and someone had the perfect idea to sit down several other players in attendance and put them through a cereal taste test.

You can skip ahead to 4:39 if you want to see the "ApologyMan" Style segment where they all eat the steaming bowl of mush, but the whole video is fantastic. The paired-off players rank a myriad of cereals and discuss what's good in the world of box-made breakfast. At one point, Ryo "Dogura" Nozaki calls Grape Nuts the Ryu of cereal, and it changed my outlook on life.
So we, I, need to know if there are other hot cereal enthusiasts out there. Because the worst part is, after seeing some reactions, I'm starting to wonder if I should put some heat on my milk before pouring it into some Cocoa Puffs. That would basically be like hot chocolate but with cereal, right? Damn. This is how it starts, isn't it?
Compete is Deadspin and Kotaku's joint site dedicated to competitive gaming.