Ready or not, the Noid is back.
Domino's announced today that their long defunct mascot is making a comeback. Starting today Domino's will feature the Noid in an arcade-style video game on its Facebook page for one week, awarding a free pizza coupon every minute to the player with the highest score. After "liking" Domino's Facebook page, the player enters the game with a group of other free pizza hopefuls. The actual game consists of moving pizza targets that the player must shoot in a given time limit, avoiding the Noid's face and the tomatoes he throws. It's simple mouse clicking exercise, but at the end your score is given in relation to the rest of your group, so you can be jealous of the winner's free pizza. Maybe try to friend them, they might give you a slice.
The Week In Games: Fishing For Mysteries And Gang Wars
For those of you who are too young to remember the Noid, or have just blocked his imp-like image from your memories, the Noid was the Domino's mascot in the late 80s, a mischievous character who's goal in life was to ruin Domino's pizza wherever it might be found, thus the slogan, "Avoid The Noid!"
For some reason people thought the Noid was a great character for a video game. In 1989 Avoid the Noid was released for the Commodore 64 and DOS, putting the player in the shoes of a pizza delivery boy trying to avoid the annoying Noid. In 1990 Capcom dropped Yo! Noid on the world, giving players control of the Noid on the NES as he fights against his evil counterpart, Mr. Green. Best of all, there was a $1 off Domino's coupon included with the manual.
G/O Media may get a commission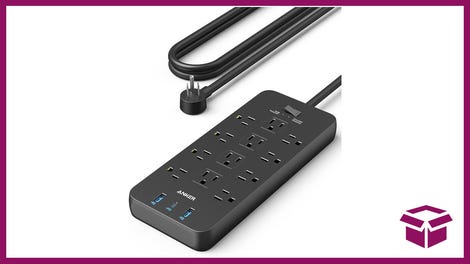 28% Off
Anker Power Strip Surge Protector
Why wouldn't the player get control of a mascot they were told to avoid? Why is there a man in a red suit attacking pizzas? Is he even human? Why does this annoying character exist at all? And most importantly, why is he back? Love or (more likely) hate him, the Noid is back in our world, now we just have to brace ourselves for the return of the California Raisins and the 7up Cool Spot.
Domino's floppy-eared Noid is returning for a week after a 23-year absence [Washington Post]