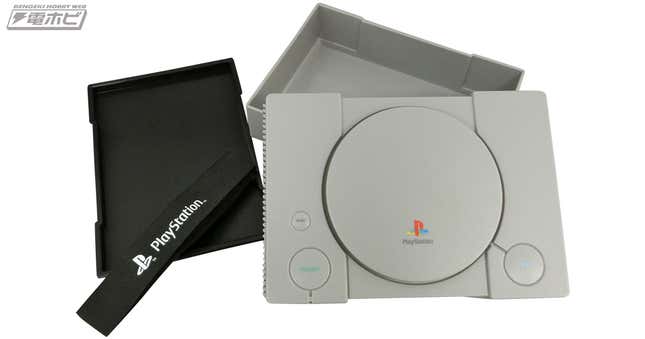 In Japan, there is an official PlayStation 1 lunch box. It's a crane game prize and comes in packaging that looks like the cardboard box for the first PlayStation. How cool is it?

Tears Of The Kingdom's Newspaper Questline And The State Of Hyrulean Journalism
Very cool!
While you might think here's a difference in nuance between "lunch box" and "bento box," the packaging reads ランチボックス (ranchi bokkusu or lunch box). It's being widely referred to as a bentoubako (弁当箱) or bento box.
While Dengeki Hobby reports that this is a game center prize, some online sites in Japan are also carrying the lunch box, selling it for 1,780 yen ($16.60).