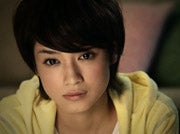 Actress Airi Taira isn't only starring in the live adaption of manga 20th Century Boys, but also these new Square Enix ads. Lucky her!
The TV spots are for Final Fantasy Crystal Chronicles: Echoes of Time and show how the game can be played with the Wii, the DS, your friends and a cat.
That's Japanese songstress and Osaka native Aiko providing the advert's music with her tune "Nageki no Kiss." You can hear more of her music here.