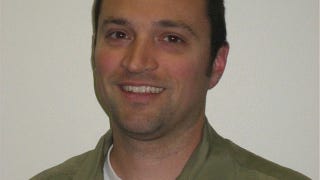 You rarely get to choose your nickname in life. Just ask Sony Worldwide Studios vice president Scott Rohde. His nickname isn't, as you'd maybe guess, "Scholar". Or "Rohde Warrior". Or "Scottie". Or, as Australians would assume, "Rohdesy".
It's "the Shit Umbrella".
"It's my job to create a giant umbrella and protect the studios from that because the game is first", Rohde told GamesIndustry during E3. "There's a name for that. My nickname is the Shit Umbrella. And it's very apropos."
(In other words, he's the man trying to keep the publishing side of Sony from messing too much with the development side of Sony.)
Apropos. That's...one word for it. Poor Scott.
Sony's "Shit Umbrella" on Protecting Studios and Vita's Advantage over Wii U [GI]