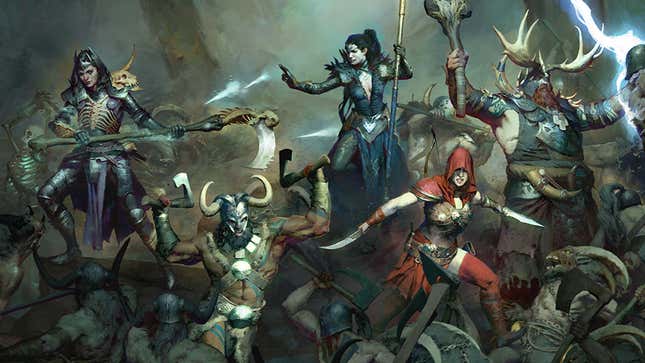 You're in one of a number of pickles. You've somehow already hit level 100 in Diablo IV; you're waiting for it to drop in price; or just not convinced that enough has changed to make it worth buying after Diablo III. Whatever you reason for needing more loot, we've got you covered, with our suggestions for all the best games to play before/after/instead of Diablo IV.

Diablo is a game franchise so significant that its only meaningful genre is named after it. "Diablo-like" is the term by which we refer to the games made in its wake, given that "Action RPG" is far too broad of a church to usefully pin down what sort of game we're talking about. It's a tough genre, too, with a select few stand-out names that have survived the devilish behemoth's long-stretching shadow.
However, those that do stand out are often just brilliant, and it's a joy to celebrate them all. There's a good chance you've played a few of them, maybe heard of most of them, but that doesn't change how much you'll be feeling the itch to reinstall them, or play through them one more time. Never mind that almost all these Diablo-likes them are still being updated, getting bigger, better, and more ludicrous in enemy numbers. And if you missed out on them previously, perhaps because you're one of those new-fangled "young" people, then what a moment to dive right in!