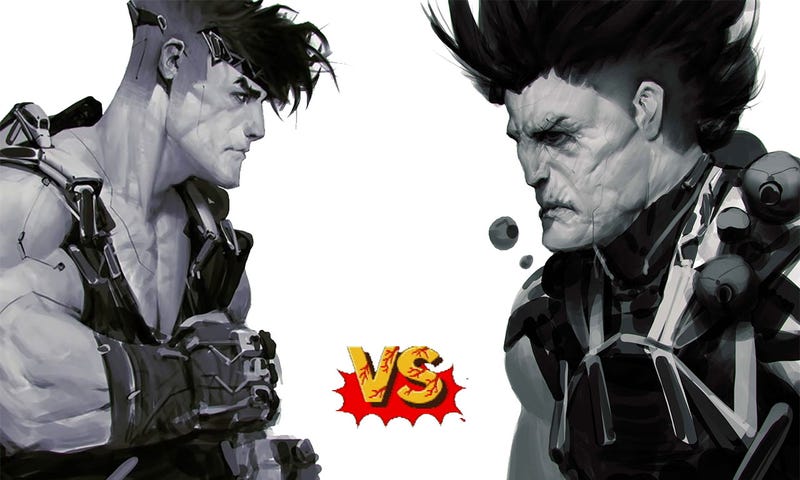 Fine Art
[Fine Art](https://kotaku.com/c/fine-art) is a celebration of the work of video game artists, showcasing the best of both their professional and personal portfolios. If you're in the business and have some art you'd like to share, [get in touch!](mailto:plunkett@kotaku.com)
It's not the likeliest of crossovers, but it's definitely one of the most interesting. Street Fighters with augments, hands that turn into guns, kitchens full of cereal...
These (and the other images below) were done by Anthony Jones, an artist we featured here (and who has worked at Blizzard, Sony and Hasbro) back in 2012 but who's due for another showcase.
You can see more of Anthony's work at his personal site and ArtStation page.
---
To see the larger pics in all their glory (or, if they're big enough, so you can save them as wallpaper), click on the "expand" button in the top-left corner.
Fine Art is a celebration of the work of video game artists, showcasing the best of both their professional and personal portfolios. If you're in the business and have some concept, environment, promotional or character art you'd like to share, drop us a line!
---
STREET FIGHTER vs DEUS EX
BLANKA
GUILE
RYU
CHUN-LI
AKUMA
OTHER WORK