They say there are only two things you can count on in life — death and DuckTales. Add The Week in Gaming Apps to that list.
Then subtract it again, because it's Wednesday and this was supposed to run on Monday. You can count on it — you just might have to wait a little bit.
Death comes to The Week in Gaming Apps this week in the form of Reaper, an action role-playing game starring a tiny little death with a big heart. It's actually just his health indicator, but it's definitely there.
And DuckTales? Well, DuckTales is a free-to-play online competitive shooter. Maybe you should just watch the video or scroll down to see...
What We Played This Week
G/O Media may get a commission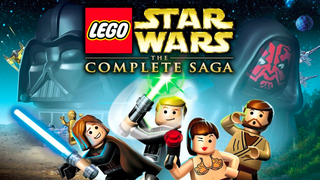 $10 or more
Humble Bundle - Starlight Bundle
A gorgeous little action RPG from Hexage with a wry sense of humor, plenty of equipment to collect, quests to undergo and enemies to pit against one another instead of battling, because you're Death and you don't have to deal with that sort of nonsense. First ten levels are free, and then a single purchase buys you the rest of the game.
Dragon Finga - iOS - Free
Ragdoll Kung Fu at your fingertips. This nifty little free beat-em up is worth downloading just to fling your little man about the screen. Drag his limbs to move, toss him into the air, and tap to take out enemies. It's a good time.
Fingervals - iPad/iPhone - $1.99/$.99
Simple and sweet, Fingervals is essentially a moving maze for your fingertips, with stark, stylish graphics and a level of challenge that might drive a person insane.
Nimble Spark - Android, iOS - $.99
A game that surely would have been a classic on the Atari 2600. Moving left and right through alternating scrolling columns, stay on the green, collect the gold, avoid the blue. The more points you score, the faster it goes. Lovely.
Help Me Fly - Android, iOS - $.99
I love me a good shape-placing puzzle game, and this one's been kicking my ass all week. Given a modest selection of shapes, one must connect the plane to a battery. It starts off simple — don't they all?
Cloudy with a Chance of Meatballs 2: Foodimal Frenzy - Android, iOS - Free
Stupid licensed puzzle game, making me all match-crazy. Colorful, responsive and fun to play, dammit.
DuckTales: Scrooge's Loot - Android, iOS - Free
How strange. This is a competitive online multiplayer shooter with ducks. DuckTales' ducks. Looks a bit pay-to-win, but the action isn't too shabby.
---
What apps have you been playing this week? Tell us in the comments!
This week's music: "Ultraviolence" by Mr. Moods.