By the time that Star Wars happens, the Jedi are practically extinct throughout all the galaxy. But in the latest issue of the Darth Vader comic, the Dark Lord of the Sith faces up against people wielding lightsabers. Not his son. Something far more sinister.
(Spoilers follow. Hover over the top left of each image and click on the magnifying glass icon to expand it.)
For the past few issues of the Darth Vader series, the title character has been covertly assembling the resources to pursue a murky personal mission. He's got a human archeologist named Doctor Aphra eager to work with him...

G/O Media may get a commission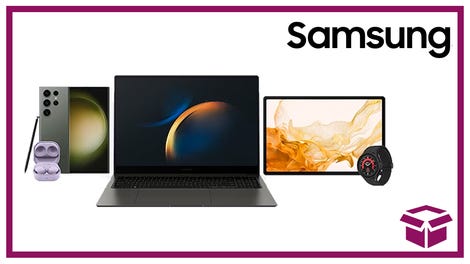 24 hour deals
Discover Samsung - Daily Deal
and a pair of droids who are basically homicidal versions of R2D2 and C-3PO.
Vader's been keeping his activities secret from Emperor Palpatine. This week, we finally get a sense of what he's been hunting for. It's a doozy. What Vader finds in the Outer Rim are, essentially, his replacements.
At least that's what seems to be the plan. Cylo—a mysterious Imperial agent first seen in the background of this series' first issue—tells Vader that he's been working on creating next-generation enforcers for the Emperor.

This is presumably new Star Wars canon appearing right before our very eyes. Even if these all characters meet untimely ends at the end of this story arc, they still exist to be played with by other creators. Saber-wielders who aren't Jedi, weird cybernetic hybrids, even more kill-crazy robots... new options are being added to the galactic toybox. It may not take the sting of having the old ones taken away but the introduction of these new characters and concept present the opportunity for fresh blood and ideas to flow into the Star Wars universe again And through it all, the personality of Vader himself gets shaded in different ways. Here, you're reminded that the existence of the Force is basically a religious belief to Vader. It'll be interesting to see if what happens next leads to the first cracks in his faith.
---
Contact the author at evan@kotaku.com.