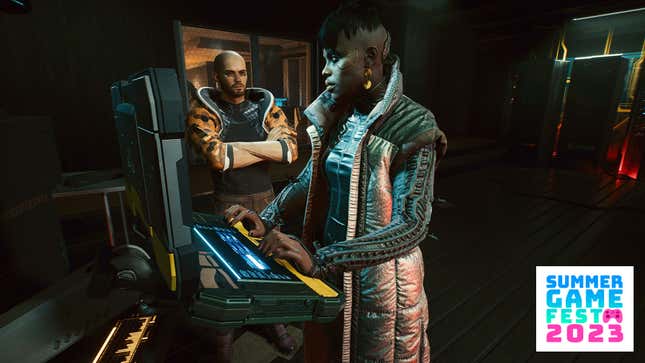 Cyberpunk 2077's one and only expansion, Phantom Liberty, is coming out on September 26. If you've already beaten the original game, or have replayed it after some of the course correcting patches, you're probably set, but if you're still killing time in Night City and have yet to actually see the credits, you might be wondering what parts of the game might be tied into the expansion. According to developer CD Projekt Red? You should spend some time in Pacifica.

The Anime Series With Better Metaverses Than Meta, AKA Facebook
Cyberpunk Quest Director Pawel Sasko spoke to Kotaku, and alongside guiding us through the early hours of the Cyberpunk 2077 expansion, explained a bit about how Phantom Liberty fits into the full game's world. The expansion takes place in Dogtown, a new, somewhat sequestered location in the Pacifica region. The story content will be entirely new, Sasko says. But understanding Pacifica's place in the universe and parsing the specifics of Dogtown's isolation will help enrich your experience with the expansion.
When and how can I start the Phantom Liberty expansion in Cyberpunk 2077?
Phantom Liberty is only accessible once you reach Pacifica, which you can't do until you begin the game's second act and Johnny Silverhand is implanted in your head. Depending on your playstyle, this can take around 10 to 12 hours of playtime. But if you beeline right through you can cut that playtime in half. So if you're planning on starting a new playthrough for Phantom Liberty, be sure to start it before the expansion comes out, because you won't be able to just jump right into it from the start of the game.
"So to even start Phantom Liberty," Sasko said, "you need to get to Pacifica and to get to know Placide and Mamam Brigitte and then talk to Alt."
This Cyberpunk 2077 questline includes the quests M'ap Tann Pèlen, I Walk the Line, and Transmission, all of which take place in Pacifica and involve the faction called the Voodoo Boys, who are members of Night City's Haitian community that moved to America after climate change eradicated Haiti about a decade prior to the events of Cyberpunk 2077.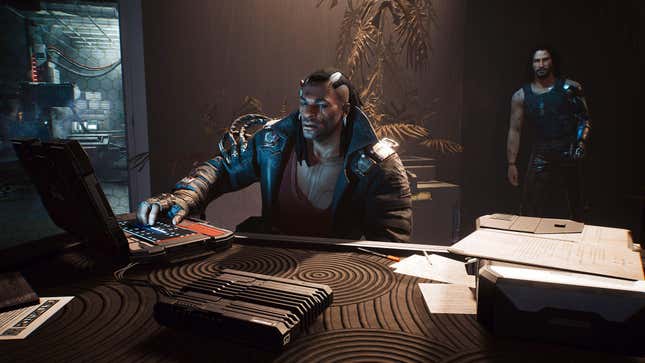 Will I be able to understand Phantom Liberty if I haven't finished Cyberpunk 2077?
While playing through Cyberpunk 2077 will probably make parts of Phantom Liberty better, CD Projekt Red also designed the expansion to be standalone enough that it could work for anyone, regardless of how far they were into the game on a specific save file. According to Sasko, this also came from a desire to make Phantom Liberty tonally distinct from the base game, as it leans into spy-thriller stylings.
"We've been designing Phantom Liberty in a way that it works just because of how different it feels when it comes to [its] spy vibe," Sasko said. "We were designing it for the players that just barely started the game or players who have like 2000 hours…some of the players, you know, [do] spend this much time with [the game]. So this is all to say, I think really just as soon as you're in Pacifica, you should be able to kick it in and play it."
Phantom Liberty is set to launch on PC, PlayStation 5, and Xbox Series X/S, and it will skip last-generation consoles.
---
Kotaku is covering everything Summer Game Fest, from the main show on Thursday to other events happening throughout the next week. Whether you're into larger-than-life triple-A games or intimate, offbeat indies, you can keep up with all things SGF here.