German game publisher Crytek is suing Star Citizen developer Cloud Imperium Games (CIG) for breaching contract and infringing its copyright, asking for a jury trial to determine the value of damages.

The two companies had originally partnered on Star Citizen, which still has no release date but has raised nearly $200 million in crowdfunding since it first launched on Kickstarter in 2012. CIG had used Crytek's CryEngine technology and collaborated with the publisher on marketing, among other things. But as the years went on, their relationship disintegrated. As Crytek struggled to pay its employees, a large number of staff left the company for positions at CIG's neighboring office in Frankfurt, Germany. In December 2016, CIG announced that it had switched to Amazon's Lumberyard engine, which is based on CryEngine—and which, ironically, may have saved Crytek from bankruptcy.
Now, in part because of that switch, Crytek is suing CIG. The lawsuit, filed in California, claims that CIG "promised, among other things, (i) to use the CryEngine game development platform exclusively and to promote that platform within the video game, (ii) to collaborate with Crytek on CryEngine development, and (iii) to take a number of steps to ensure that Crytek's intellectual property was protected. [CIG] utterly failed to follow through on those promises, and their actions and omissions constitute breaches of contract and copyright infringement and have caused substantial harm to Crytek."
The complaint alleges that CIG used Crytek's engine for another game (the standalone module Squadron 42), failed to collaborate, and shared Crytek's code with other parties, breaking confidentiality agreements. (Those other parties, according to the lawsuit, include a series of public videos called Bugsmashers and a third-party technology company called Faceware.)
When asked to comment by Kotaku, CIG sent over a statement: "We are aware of the Crytek complaint having been filed in the US District Court. CIG hasn't used the CryEngine for quite some time since we switched to Amazon's Lumberyard. This is a meritless lawsuit that we will defend vigorously against, including recovering from Crytek any costs incurred in this matter." 
G/O Media may get a commission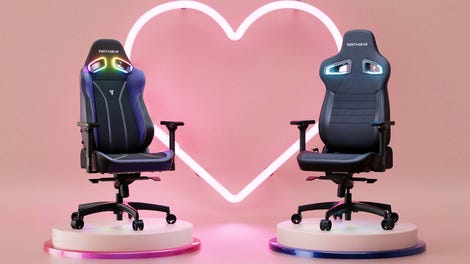 Up to $150 off
Vertagear Gaming Chairs
CIG declined to answer follow-up questions about specific complaints in the suit.
You can read the whole lawsuit here: