Are you a "physically fit male" who is "MUSCULAR, and is willing to dress in Dragon Ball Z attire for 2-3 hours"? If so, then boy do I have a job for you.
Oh yeah, you're going to have to hold some appetizer trays. But that shouldn't be a problem for a Super Saiyan, right?
Speaking seriously now, check out this funny Craigslist ad someone put up for a going away party in New York:
LOOKING FOR PHYSICALLY FIT MALES TO ACT AS DBZ WAITERS AT MY PARTY

I am having a going away party because I am leaving to study abroad in Japan for one year. I wanted to go out with a bang, and am trying to put together a ridiculous and fun engagement.

I need someone who is MUSCULAR, and is willing to dress in Dragon Ball Z attire for 2-3 hours holding trays of appetizers. Trays shall be held as if you were going to release a massive power attack (see attachment for example).
The poster will not, however, be able to pay the Dragon Ball waiters. You see, the poster needs to save up as much money for the trip! But they're hoping that they'll be able to make up for it:
What I can't pay I can make up for in free food and a good time. Since I will be staying overseas for so long, I need to save as much money as I can; most of the entertainment and features of my party are going to be obtained through friends and family, so it won't cost me much.

I am reaching out to those who have kind hearts who will do this at minimal cost to me in order to help me retain my money so that I don't go broke in Asia, but also so that I can leave America with a memorable experience.
G/O Media may get a commission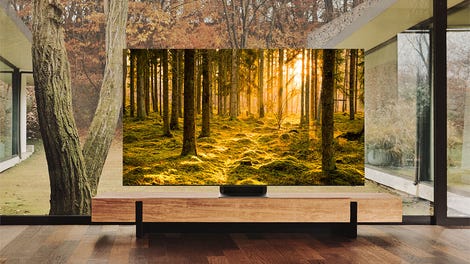 Up to 40% off
Samsung Smart TVs
On top of all this, they want to make sure you know they're not looking for any 'ol six-pack. They want you to be ripped, judging from this picture that accompanies the ad:
Dang. That's very demanding...but, you know, not just anyone can be a Goku waiter.
You can check out the rest of the New York ad here. I'm genuinely curious if anyone will go for it, just for laughs.