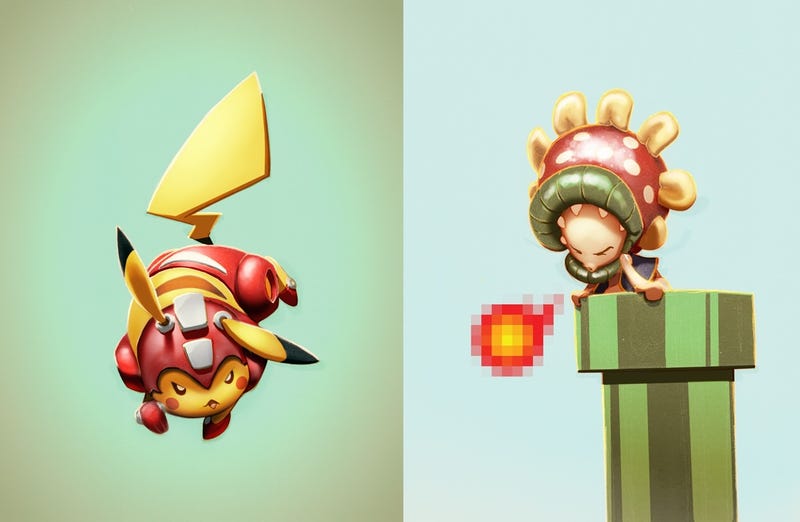 Pikachu and Toad from Jorge Vargas's new collection of illustrations. See Princess Peach and more below:
---
Pikachu/Rush
---
Toad/Piranha Plant
---
Princess Peach/Sakura
---
Bomberman/Ryu
---
Knuckles/Falco
---
Kirby/Space Marine
Previously: A Link to the Past Running on a Galaxy Gear watch.
You are now looking at Screenburn, a Kotaku blog dedicated to the best gaming images, videos and GIFs online.