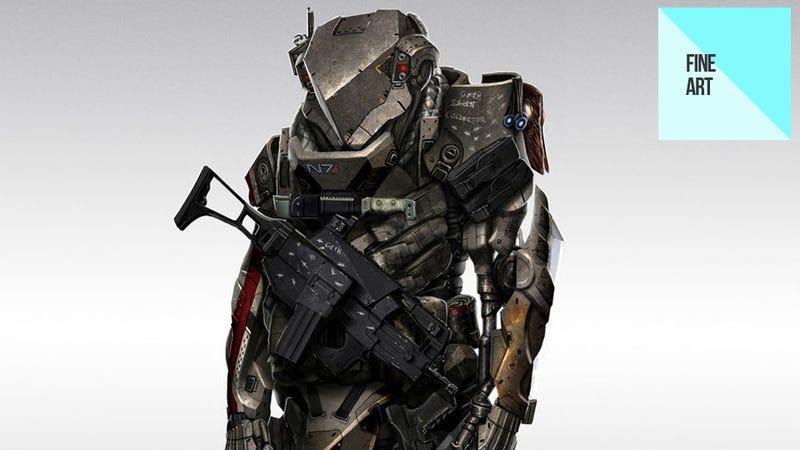 Fine Art
[Fine Art](https://kotaku.com/c/fine-art) is a celebration of the work of video game artists, showcasing the best of both their professional and personal portfolios. If you're in the business and have some art you'd like to share, [get in touch!](mailto:plunkett@kotaku.com)
Theo Stylianides is a concept artist working in London for Opus Artz, a studio that's provided content for series like Dead Space, Infamous and BioShock.
Today, though, we're looking at Theo's personal project, Helldiver, which he describes as "pretty much sci-fi-inspired super soldiers selected from the best military forces in the world, brought together to fight against an enemy trying to exterminate humanity".
While for the most part Helldiver is a pet project, consisting entirely of Theo's own designs, there's been an occasion or two where he's dabbled in some fan art by blending their unique style with that of stuff like Mass Effect (above) and Star Wars.
You can see more of Theo's art at his DeviantArt page.
Fine Art is a celebration of the work of video game artists. If you're in the business and have some concept, environment or character art you'd like to share, drop us a line!