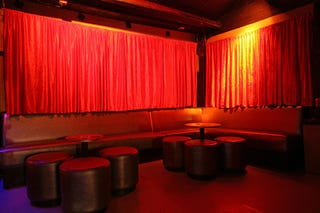 Can't make the Child's Play party in Denver on November 19? I know I can't, so I'm going to Ümloud! in San Francisco on December 9 instead.
Ümloud! is round two of Child's Play's annual charity benefiting sick kids in hospitals across the country. It's going down at the DNA Lounge at 375 Eleventh Street in downtown. There will be Rock Band 2, a ton of prizes and a suggested $10 donation gets you in on it. (Note: I think it's 21 and up, given the full bar.)
ETA: Ümloud! says it's an all ages event.
Regrettably, the DNA Lounge is a bit of a walk from Civic Center BART, but the Muni should get you there and back in one piece if you're coming in from the South or East Bay. And on the bright side, I already sent three cubic feet of swag (which weighed 25 lbs. at the post office) to Brian Crecente for the Denver party. So at least I won't have to lug that through SOMA on public transit.
See you there!