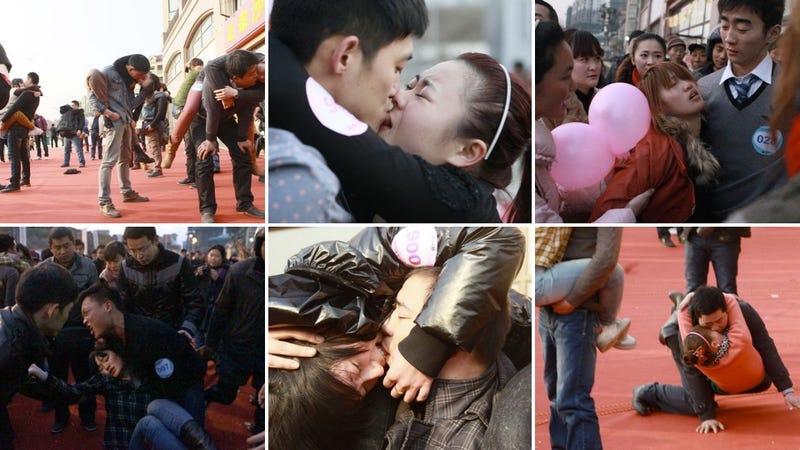 Kotaku East
East is your slice of Asian internet culture, bringing you the latest talking points from Japan, Korea, China and beyond. Tune in every morning from 4am to 8am.
You think gaming marathons are tough? Ha! Trying kissing marathons. On Valentine's Day in China's Anhui Province, couples tried to kiss as long as possible in hopes of winning a 1 carat diamond.

The marathon looked, well, like no fun! Couples fell down in exhaustion and had pained looks on their faces. One female contestant was even rushed to the hospital.
According to website ChinaSmack, the winner was a young couple that kissed for 2 hours and 43 minutes. It looks as though the men were required to hold the women the entire time—if you think about it that, two-and-a-half hours in a long time.
Still, in comparison, the winners of a recent kissing contest in Thailand smooched for a little over 50 hours—yes, fifty hours!
合肥上演接吻大赛多人晕倒 [NetEase via ChinaSmack]