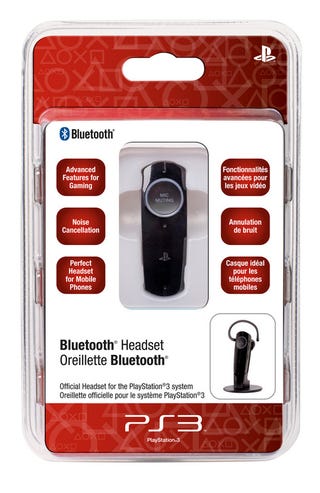 It's time to throw out that old, clunky PlayStation 3 Bluetooth headset. There's a new earpiece in town, and it's smaller, sleeker, and more functional than before.
A reader sent us promotional materials for the new PlayStation 3 Bluetooth headset last week, and now Sony follows up with the details on this update to the 2008 original.
Along with being 30% smaller than the first PS3 Bluetooth, the new model comes with advanced features that make it attractive to both gamers and folks who walk around looking as if they're talking to themselves. The built-in built-in noise cancellation is new, and the headset now sports advanced mobile phone features like three-way calling and call waiting.
The new headset should be available in U.S. stores this month for $49.99.

New Bluetooth Headset Available Soon for PS3 [PlayStation Blog]