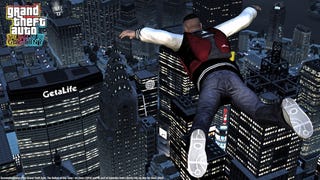 Ben Feder, CEO of Take Two Interactive since 2007, will be stepping down from his post at the end of the year, the publisher of Grand Theft Auto, Red Dead Redemption, BioShock and Carnival Games revealed this morning.
Feder is leaving so he can pursue plans to travel in Asia with his family for an extended period," according to a press release issued by the company this morning.
Take Two chairman Strauss Zelnick will assume the additional role of CEO. The company also said that Take Two executive vice president Karl Slatoff has become the company's first next chief operating officer as of four days ago.
Maybe he can hang out with ex-Capcom development lead Keiji Inafune during his Asia swing?