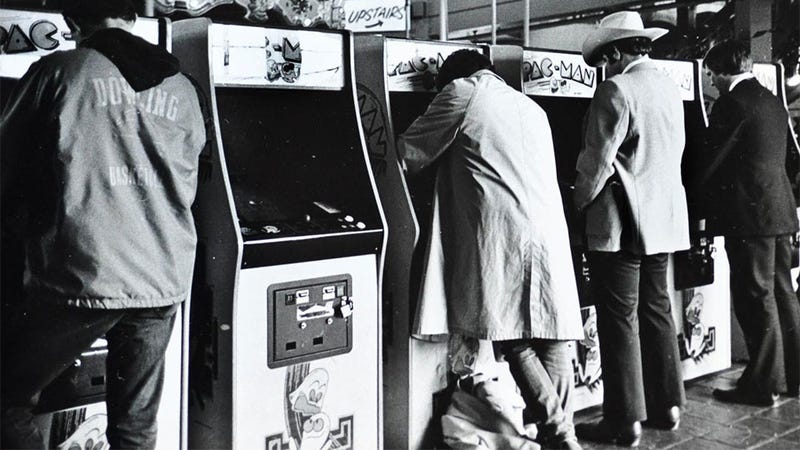 Total Recall
Total Recall is a look back at the history of video games through their characters, franchises, developers and trends.
Between 1981 and 1982, renowned photographer Ira Nowinski hiked all over the Bay Area, taking hundreds of photos of arcades. In all, he snapped around 700 images, and in awesome news for retro gaming fans many of them are now available for viewing, courtesy of their acquisition by Stanford University's library (and Edge).
Once you're done looking at the games, and in particular that cruisey arcade that's nearly all cocktail units, get a load of the fashion. While arcades still exist today, they sure don't have the same diversity of clientèle you see here, like Mr. Texas on the Pac-Man cabinet up top.
Bay Area video arcades : photographs by Ira Nowinski, 1981-1982 [Stanford]
California's Stanford University snaps up a collection of 650 retro arcade photographs [Edge]