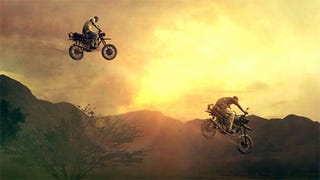 Capcom may have released a benchmark tool for their upcoming PC port of Resident Evil 5, but some people don't like benchmark tools. They prefer raw specs. Specs like these!
So without further ado, here are the system requirements (along with recommended specs) for the game. Note that we have our own benchmarks for the game: we require at least two zombies on dirtbikes, but recommend at least four.
OS
Windows XP: Required
Windows Vista: Recommended
CPU
Minimum Requirement
Intel PentiumD Processor
AMD Athlon64 X2
Recommended
Intel Core2Quad Processor or better
AMD Phenom X4 or better
RAM
Minimum Requirement
Windows Vista (1GB)
Windows XP (512MB)
Recommended
Windows Vista (2GB or more)
Windows XP (1GB or more)
HDD
8.0GB or more
Monitor
Minimum Requirement
800×600
Recommended
1280×720 or larger
Disc Drive
DVD9 compatible drive
Graphics Card
Minimum Requirement
VRAM (256MB)
DirectX9.0c/Shader 3.0
NVIDIA GeForce 6800 series
ATI Radeon HD 2400 Pro
Recommended
VRAM (512 or more)
NVIDIA GeForce 9800 series or better
ATI Radeon HD 4800 series or better
Sound Card
DirectSound Compatible (DirectX9.0c or higher)
Interface
Required
Mouse & Keyboard
Recommended
Xbox360 Controller for Windows
InternetBroadband Connection
Oh, and if you're wondering, the game's out on September 15.