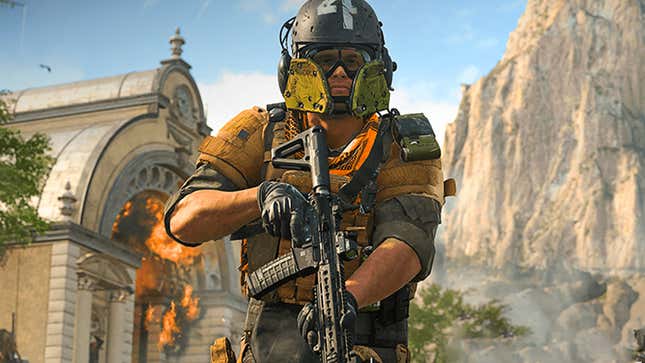 Season two for Call of Duty's Modern Warfare II multiplayer and Warzone 2.0 arrives on February 15. An official blog from yesterday details the many changes we can expect for the game's various modes, some of which ought to make fans of the original Warzone very, very happy people. Ya'll didn't just get your 1v1 gulags back, but there are also some key changes to loot you'll want to pay attention to.
Why The Hot New Redfall Gameplay Trailer Left Us Feeling Cold
Season two will feature a number of quality of life adjustments to the UI, as well as improvements to audio across the game. Along with weapon balances (details on those are forthcoming), season two is sort of a throwback, seeing Warzone and MWII finally getting some adjustments that ought to feel very familiar to fans of the older games. The gulag, loadouts, backpacks, and more are all getting tweaked, some to a pretty substantial degree. Let's get into it.
The gulag's Jailer is out and flags are back in
Warzone 2.0 brought a bunch of changes that weren't necessarily a hit with the community. The gulag's 2v2 and Jailer mechanic, which spawned a bullet-sponge of an NPC in the middle of the gulag match, was likely high among them. While we have known that 2v2s are getting replaced by familiar 1v1 showdowns, folks ought to be happy to know that the Jailer is on his way out too. Now, just as it was in the first Warzone, the original overtime flag capture will determine who walks out alive. Capture the flag, and you'll deploy back out onto the battlefield; if both players fail to capture the flag, then the person with the most health wins.
Season two will also see more guns in the gulag, with assault rifles, SMGs, LMGs, backed up by pistols as your secondary weapon. No shotguns though, so it's sad days for fools like me.
Money, money, money (there's more of it in Warzone's next season!)
There are also some big changes coming to how loadouts, loot, and cash will work in the battle royale starting on February 15. Contracts will deal slightly less money, but to make up for it, you'll find higher amounts of cash laying around the map, with minimums of $800 found in piles and $500 found in cash registers.
No more diggin' through backpacks
In yet another reversal of unpopular mechanics, Warzone 2.0 is letting you loot fallen enemies the same as you did last time; instead of fishing through their backpacks, all loot will pop out of an enemy when looking through their stuff. Also, you won't need to worry about medium and large backpacks anymore. Starting on February 15, all players will have access to a single backpack size.
The blog lays out that this is an effort to curb item hoarding as well; if you've at all played Warzone recently, you've surely ground your teeth into near dust when an enemy keeps self-resing due to having nine fucking revive kits.
Kotaku has reached out to Activision to clarify how this change affects carrying a third weapon in your backpack.
You get a three-plate vest, and you get a three-plate vest, and you get a three-plate vest!
Starting in season two, all players will start with a three-plate armor vest and you can say goodbye to the one and two-plate variants. While I think this is a good way to even the playing field, players equipped with three-plates are sometimes annoyingly difficult to take down, so we'll see how this one plays out. Color me a touch skeptical on this one.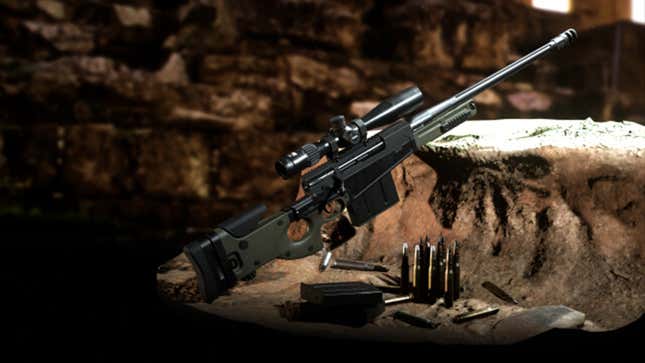 OMG Warzone Loadouts won't suck anymore
Few Warzone players were happy with how loadouts worked on launch. Thankfully we saw loadout grenades reappear a few weeks ago, but things are going to get a bit better.
No longer will you need to rely on curated perk packages. While the amount of perks available at the start of season two will be a little less than what we see in the main multiplayer for Modern Warfare II, you will finally be able to customize your perk package. Additional perks may be readded based on how this initial offering pans out.
And while you can still buy just your primary weapon from a buy station in season two (at a reduced cost too), loadout drop markers will also be more affordable. Matches will also see a second public event loadout drop.
All in all, loadouts will be a bit more customizable and you'll have easier access to them. A win for sure.
Everything coming to DMZ (the game's best mode)
I mean, this is really what you're here for, right? Though still in beta, DMZ is getting some very welcome changes to those of us stuck on the get in/loot/get out loop. Here are the important ones:
The DMZ AI ought to be a bit more chill: AI spawn rate, enemy type, accuracy, and "much more" are all receiving adjustments.
Spawn points won't feel as barren: There's no word on whether distance from other player spawns will get some adjustment, but expect better loot nearby and closer proximity to valuable contracts.
Missions are getting nerfed: Get all your blow torches yet? DMZ's funky missions will be adjusted to let people unlock their second insured slot a little bit quicker this time around.
We're getting a new map: Joining Al Mazrah and Building 21, the blog update promises a third option with new map-specific missions to take on.
Kotaku has reached out to Activision for specifics on accessing the new map and whether it will require a key like Building 21 does. We've also asked for more clarity on how player spawn points are getting changed up.
A few other important changes include a complete refresh of all missions. Given that many missions often involve tedious item gathering, I suspect folks won't be all too thrilled about exfiltrating from the map with a buncha gas cans, blow torches, or the very rare GPU all over again. Don't freak out too much, as we're expected to get some new missions as well.
The blog also promises fixes to game stability. Given that you lose all your shit when you die in DMZ, it ain't a whole lot of fun when you crash to desktop. Crashes have remained a frequent problem throughout Call of Duty (especially on PC), and it's uniquely frustrating when you lose your three-plate vest, large backpack, self-revive, and that M13B you just scored off a solo run on the Chemist.
There is no word of a workaround or "rejoin" function for players who've timed out or crashed and lost all their stuff, an often requested feature in the community right now. We just gotta hope the game is a bit more performant and stable come February 15.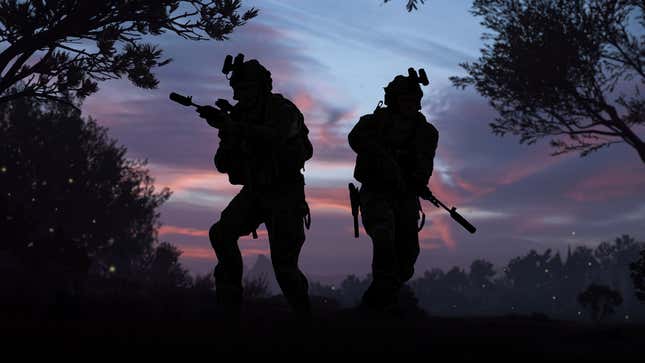 No, they did not (completely) forget about traditional multiplayer
If you paid $70 for your traditional Modern Warfare II multiplayer modes, you might be feeling quite ignored. Well, season two won't totally leave you without fish in your pocket when it arrives next month. Here are all the expected changes to regular multiplayer:
Advanced audio is coming back: You might've noticed that audio's been a little off in MWII, and you'd be right. Season two will see the return of a more advanced audio occlusion system that should make sound queues more reliable.
Faster perks, baby! Bonus and ultimate perks will unlock much faster in season two.
Weapon balancing: there were no specific details, but expect some gun retuning across the board with season two.
HARDCORE: You can stop screaming into Twitter and Reddit about it. Hardcore, which features a limited HUD and friendly fire, is coming back to replace the Tier One multiplayer mode. Go have fun, you freaks.
Players can also look forward to a once-per-month Twitter poll to determine which of the rotating mode playlists was most popular. This will be on Infinity Ward's twitter account, so follow 'em or something.
The fine print: All the other Warzone changes in season 2
Season two also has a number of other changes across the board. Just like in the traditional multiplayer modes, audio has been a major area of concern for the community. The upcoming seasonal update promises some improvements here, particularly for PC players.
It would seem that there was an error in how PCs were processing the audio pipeline in MWII. To address this, the game will now feature an option to force stereo output. PC players ought to check their in-game audio settings for this new option as well as your Windows audio settings for the best outcomes.
But there are many other quality of life updates to look forward to. These include the following, as listed in the official blog:
UI
A number of UI/UX updates are coming to Season 02 to improve overall flow of in-game menus. These updates include:
Improved navigation and organization of Camo menu
More polished Social tab, including improved channel swapping and player muting
New "My Bundles" screen
Quick equip items from Battlepass, My Bundles, and Store
Reticle previews in Store and Gunsmith
Improved clarity of attachment blocking logic in Gunsmith
And many more bug fixes
We've also recently introduced a fix that restored:
Instance speed of Recent Players in menu
Status refresh of Friends
Further details on these changes and more will appear in our Season 02 Patch Notes.
Experience
Improved After Action Report with audio
Play Again feature in Battle Royale
Bug fixes for inconsistencies between:
ChallengersBattle PassWeapon progression
---
Season two for Warzone 2.0 and Modern Warfare II's multiplayer drops on February 15. And now that I can more directly get access to my kitted-out Victus sniper rifle, that three-plate vest of yours will only get you so far. You're in my sights.
(Who am I kidding? I hide for the whole game).