Here's a Call of Duty player who just loves bringing knives to a gunfight.

Grinding levels is a pretty common objective in Call of Duty multiplayer, but one YouTuber has become the first player to reach the ultimate "Master Prestige" rank in WWII without firing a single bullet.
Achieving Master Prestige is no easy task. There are 55 levels to achieve in multiplayer before you can enter "Prestige Mode" in Call of Duty: WWII. At this point, you can start all over again to Prestige a second time, then again and again until you enter the eleventh and final rank of Master Prestige. Once you are Master Prestige, you can keep earning experience points all the way to level 1000, but your rank won't change anymore.
Leveling up in Call of Duty: WWII's multiplayer can often feel like a daunting experience even behind the safety of powerful, long-range rifles, so committing to a bullet-free approach of only melee and throwing knives sounds intense, but one player, a YouTuber and member of the professional gaming organization KARNAGE clan known as "TheseKnivesOnly," has made it his challenge for every Call of Duty title since the original Black Ops in 2010.

"The main reason I was inspired to knife only was during a Search and Destroy match on WMD a random guy in the lobby hit a straight up tomahawk bomb defend," TheseKnivesOnly told Kotaku via email—basically an epic kill using a tomahawk to keep an enemy player off the Bomb Plant site to prevent them from planting or defusing. "I thought it was the coolest thing ever and it sparked my interest for using knives."
G/O Media may get a commission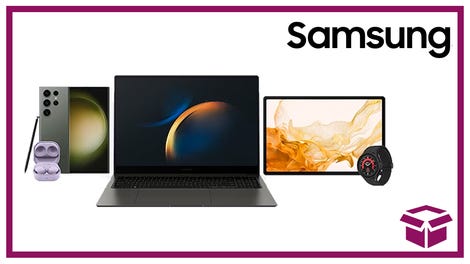 24 hour deals
Discover Samsung - Daily Deal
TheseKnivesOnly has been documenting his road to the coveted title of Master Prestige, showcasing his ability to run the battlefield and gain experience points with only throwing knives and melee weapons. He has a video available for each Prestige rank, breaking down his stats and weapons used. On February 2, he finally reached his goal in WWII and earned the highest Prestige without ever firing a bullet or using a single lethal scorestreak. He is first in the world for this Master Prestige achievement and earned the attention of developer Sledgehammer Games, which tweeted an appropriate GIF reaction:
Using the Infantry Division's bayonet charge, the shovel, ice pick, throwing knives, and combat knife, he accumulated over 32,000 kills by the time he reached Master Prestige status. He only used the Recon Aircraft and Counter Recon Aircraft scorestreaks to assist him in-game, meaning no lethal scorestreaks were ever used.
The video below shows a brief montage of some of his most epic kills, but he uses the latter half to show his overall stats and proof of his achievement.
TheseKnivesOnly says Black Ops III was his favorite game for knifing, in which he achieved the rank of Master Prestige level 1000. When asked his plans for future Call of Duty achievements, he said: "I always set a goal of hitting max rank in every COD game by only using my knives so my main goal right now is hitting level 1000 in WWII. I have great expectations for COD 2018 because I'm quite the Treyarch fanboy and have loved the whole Black Ops series."