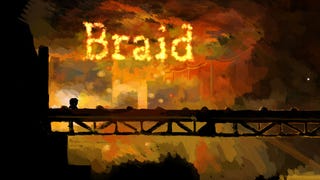 Indie darling of 2008, Braid is heading to Steam next month for $15.
We loved it. The Interactive Achievement Awards loved it. And now on March 31 you can love it too.
"Braid is arguably the strongest example of what can be accomplished by an independent game designer," said Jason Holtman, director of business development at Valve. "From GDC to DICE, the title has deservedly collected numerous accolades and, along with World of Goo, Audiosurf and many others, is redefining the way people think about 'Independent Games.'"
So now you can pick up the game for PC on Steam or Impulse or for Mac on Hothead. Now you have no excuses not to play this game.