Steamed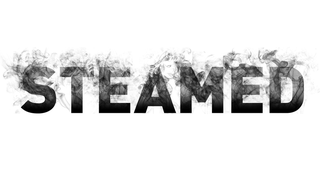 Steamed
Steamed is dedicated to all things in and around Valve's PC gaming service.
We're playing on Dust2? Again? Hey... wait a minute.
Counter-Strike has some of the best, most precisely made maps in video games. However, the most popular maps have been around for quite some time, and they tend to show up... a lot. That's where Steam user Blade x64 comes in. They decided to give three of Counter-Strike: Global Offensive's most beloved (and occasionally be-loathed) maps snazzy visual makeovers.
It's subtle, but the Time Shift map pack contains new versions of Dust2, Inferno, and Mirage that take place at different times of the day. Dust2 gains an almost sinister coat of midnight menace, Inferno becomes strangely idyllic in the light of dawn, and Mirage looks pretty in purple as dusk lazily sets in. You can download them all here.
At first blush, the changes are entirely cosmetic, but there are also visibility factors to take into account here—instincts to retrain, new shadows from which to pounce on unsuspecting foes. At the end of the day (HAH) these are the same maps you know and love, but they're ever so slightly different. Maybe in the case of legendary Counter-Strike maps, that's just different enough.
The Steam Community Showcase is a regular look at the cream of the Steam community's boundless crop. Art, videos, guides—whatever. Each installment highlights a specific piece or person. If you find anything cool on Steam or would like to have your work featured, drop me a line.
G/O Media may get a commission
To contact the author of this post, write to nathan.grayson@kotaku.com or find him on Twitter @vahn16.