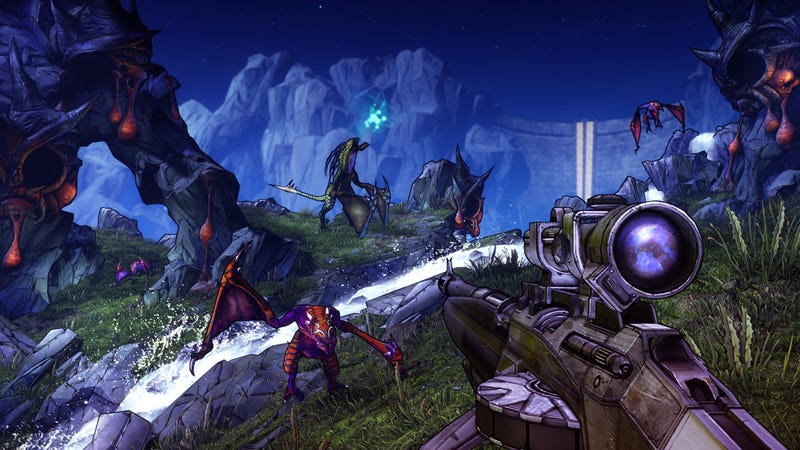 One of the four new Borderlands 2 images released for Gamescom shows what the game looks like in the first-person perspective. You know, the angle from which you'll actually be playing the game.
The other three show some lovely environments and character art. Enjoy. Our guys in Germany will be playing the game this week and will let us all know how it is.
Borderlands 2 will be out for Xbox 360, PS3 and PC some time in the 12 month period starting April 1, 2012.