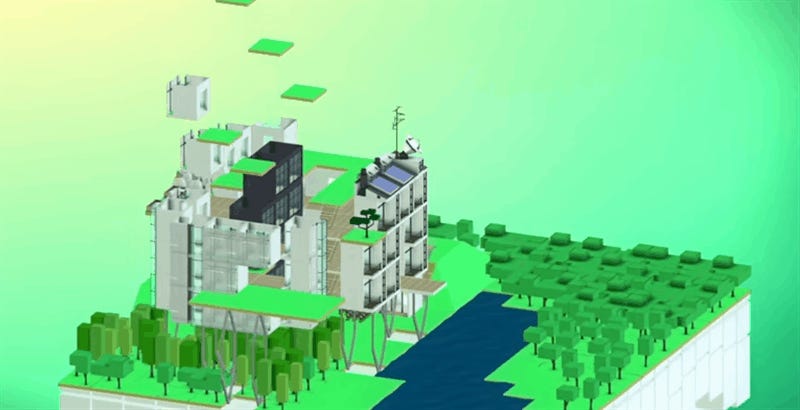 Block'hood is a city-building game for people who don't want to build entire cities.

Billed instead as a "neighborhood-building simulator", it's all about constructing stuff out of blocks, with an emphasis not just on building functional habitats, but on balancing your environment and ecology.
It's out now on Early Access.