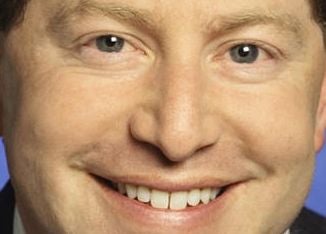 Back in February Activision Blizzard said it expected to rake in $860M in net revenues for the March quarter, now the company says they underestimated how well they would do in the quarter.
"Global consumer response to the Call of Duty and Guitar Hero franchises and Blizzard Entertainment's World of Warcraft remains strong despite the challenging economic environment," said Robert Kotick, CEO of Activision Blizzard. "We exceeded our quarterly financial goals as the video game market continues to grow and our franchises continue to perform. This bodes well for our upcoming spring titles Transformers: Revenge of the Fallen, X-Men Origins: Wolverine and Ice Age: Dawn of the Dinosaurs, which are inspired by theatrical feature films releases, Prototype, a new intellectual property, and the release of Guitar Hero Smash Hits as well as continued sales of our recently released Guitar Hero Metallica game."
Kotick also took a moment to point out that they've penned a deal to transition the Chinese licensing of their money-making massively multiplayer title World of Warcraft to NetEase. That deal will also include licensing of Warcraft III and StarCraft II there as well.