Every past Call of Duty game has featured a rigidly linear single-player campaign. They've gotten shorter and shorter as the years have gone by, too—the last few games have featured campaigns that have lasted merely 4-6 hours.
Treyarch is aiming to change that with Black Ops II with the inclusion of "Strike Force," a new, open-ended game-mode that's folded into the single-player campaign.
In the game's story, it's 2025. There is a cold war going on between China and the United States. In addition to the timeline-hopping story of Alex and David Mason and Frank Woods, Black Ops II's story will feature several points during which the player is given a number of different operations to undertake.
"You'll get to these points in the campaign," said Treyarch head Mark Lamia. "There'll be these hotspots around the world, as you'd expect in a cold war. And you'll get your intel drop on them and JSOC will come to you and say 'Here's what's going on. We need to drop a black ops team in. Which mission are you gonna assign your team to."
"You'll choose a mission, and that is actually a branch for the story, and the structure of the campaign." According to Lamia, if you die, that won't end the game but rather will be included as a part of the story—your characters are disposable, though the high-level narrative will (allegedly) play out differently depending on how you do in the missions. It's not clear whether the effects will be story-only or whether they'll actually have an affect on the gameplay or settings of missions in the rest of the game.
G/O Media may get a commission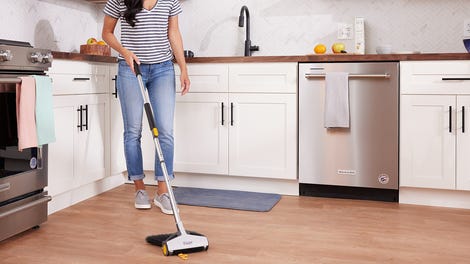 BOGO 50% Off
Flippr - BOGO 50% Off
(I got the impression that the actual missions will still feel fairly separate from the Strike Force missions, and that the non-game parts of the story will be the only parts that are affected. But that's just the sense I got.)
Rather than taking on the role of any of the main characters in Strike Force, you'll more or less assume the role of the entire squad, much like in one of Ubisoft's Tom Clancy games—specifically Ghost Recon Advanced Warfighter.
The missions play out over large, sandbox-y levels, which will call on players to use tactical thinking and creative problem solving to an extent we've certainly never seen in the corridor-happy Cal of Duty franchise before. It may not hit the heights of a true Tom Clancy game (particularly not a GRAW game), but it's still a big shift.
The map I saw seemed quite a bit larger than an average multiplayer map, though nowhere near as sprawling as a large Battlefield map. As you play, a series of varied, narrative-driven objectives will roll over the map.
Players will have the option of hopping between the flying Quad drone, the CLAW tank, another armored mechanized tank, and any of the members of their squad. It wasn't confirmed whether there will be more units available than that in the finished game.
Lamia referred to the view from on high as "overwatch mode," which you can use to set up any sort of tactic you'd like to assign your team from a mobile camera looking over the battlefield. Lamia said that the objectives in a given Strike Force mission will always be the same, but "how you take on that objective, that's up to you."
The Strike Force mission I watched took place in Singapore—the goal was to hack into three electron lasers that need to be taken out in order to clear the way for a gunship. Despite that samey-feeling setup—how many times in these games have we fought our way to a control point?—watching Strike Force play out really didn't feel much like watching a Call of Duty single-player level. The player kept switching control between his drones and his squad, and it felt and looked much more like Ghost Recon: Advanced Warfighter than Modern Warfare II.
The amount of replayability and choice that Lamia described appears to be about on par with any other tactical shooter—if you want, you can try some different tactics in a scenario and see how it plays out. It remains to be seen how well Call of Duty's AI will hold up when given a much bigger scenario to handle. Good artificial intelligence will go a long way towards making the Strike Force missions truly feel worth playing more than once.
It's worth keeping in mind that the main reason this is a big deal is that… well, Call of Duty is a big deal. On its face, Strike Force doesn't offer anything dramatically different than a years-old Tom Clancy game. It just happens to be included in a COD game. In fact, I didn't see any sort of stealth options, or very reactive AI—they just came in waves and opened fire.
With that said, it's nice to see Treyarch taking steps to shake up the Call of Duty formula somewhat. It certainly could do with some shaking! And as Activision's spokesperson took great pains to point out, the zombies mode also started as a limited, unlockable feature, and it's now got its own entire section of the game.
The action-movie blast-blast-blast-and-done formula of the past few Call of Duty single-player campaigns, while still financially marketable, has started to feel a bit stale. More than that, it's started to feel like a missed opportunity to really cater to players who want a great single-player experience and don't care about multiplayer.
Strike Force's tactical gameplay will require a lot more thinking than your average Call of Duty mission, and a little bit of brains could well go a long way.
Want to know more about Black Ops II? Why, head on over to our handy fact sheet.
---
We've seen the amazing new Call of Duty, and we can't wait to play it on November 13. Today, we're telling you all about it...
---