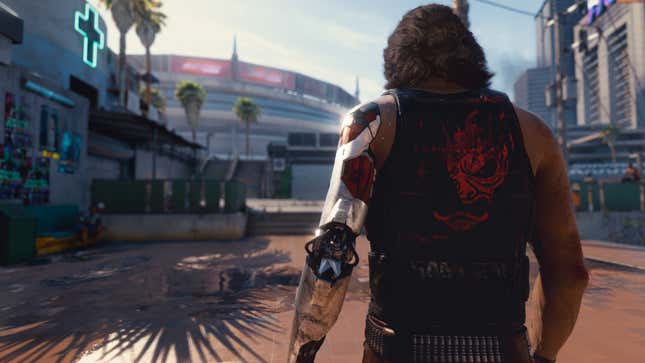 All patched up some two years post-release, Cyberpunk 2077 is actually a pretty good video game now. As a result, many players finally decided to dive in and give it a shot, and the excellent Netflix anime Edgerunners certainly helped, too.
So now you've been cyberpunked and want more. But the upcoming expansion starring Idris Elba doesn't even have a firm release date. Where to turn?
Cyberpunk 2077's strengths include its being an excellent adaptation of a classic tabletop RPG setting in an expansive open world, satisfying first-person shooter combat with enough speccing options to create varied builds, and a strong narrative featuring memorable characters. Many of the game's side-quests also feature a level of freedom and unpredictability in how you accomplish them, making it feel like an immersive sim ("imsim") from time to time.
We've considered all of these qualities in coming up with suggestions on what to play next. As in our previous guide on the best games to play after The Witcher 3, some of these games directly match the vibe and gameplay of 2077 to make for a comfortable chaser. But if you're looking for more of a resonant palate cleanser of a game, we also offer a few less expected picks that play off Cyberpunk's other aspects.
Enough preamble: Let's jack in.